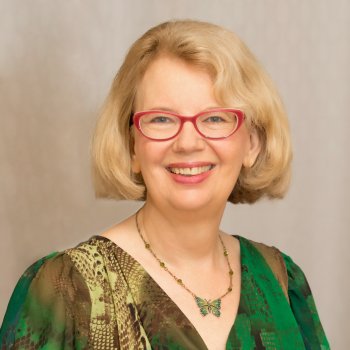 Sarasota, FL, 28th May 2021, ZEXPRWIRE – In the next 24 hours over 3,000 American teens will attempt to take their own lives. 17 will die.
Jackie Simmons has first hand experience with teen suicide attempts.  Her daughter, Stephanie, first attempted suicide at the age of 14.  Simmons did all she could to help her daughter through counseling, therapy, medications, hospitalizations, and interventions. The one thing Simmons did not do – actually have "the talk" with her daughter about suicide. As long as her daughter was getting professional help, Simmons sold herself on the idea that they didn't need to talk about it.
"After all, why bring that up again?" Simmons was scared of "putting the thought back in her head."
Simmons recognized her terrible mistake on August 3, 2019 when Stephanie, now 37 years old, broke the silence and admitted that she still struggles with suicidal thoughts. That bone-chilling revelation led to the creation of first a book of inspirational stories and then the mission to make teen suicide a thing of the past. That mission became the Teen Suicide Prevention Society, a non-profit devoted to stopping teen suicide.
Working with parents, counselors, and youth group leaders, Simmons trains them to have "The Talk" about suicide, before they think it's needed, before your teen starts to struggle with suicidal thoughts.
This is a radical approach in a world filled with suicide "prevention" programs and lists of "signs to watch for" that Simmons didn't learn about until after her daughter attempted. Simmons believes that waiting for signs is looking for trouble. What her research brought to light is that for many families, the first sign that their kid is at risk is an attempt . . . and they don't all survive.
To bring a brighter light on the mission, Simmons delivered a TEDx talk and she hosts The Suicide Prevention Show, an online summit dedicated to bringing pure-prevention programs and stigma-free solutions into your home.
Simmons believes that we've gone beyond peer-pressure and are now dealing with a looming mental health tsunami. That's why she offers parents and other interested adults simple, science-based scripts to have "The Talks" that build emotional resilience, in both the teen and the adult.
How to Stop Suicide, How to Stop Bullying, How to Stop Negative-Thinking, and How to Stop Self-Sabotage are the cornerstones of the pure-prevention programs offered by Simmons. 
Simmons believes that suicide prevention doesn't need to be a journey into "mental health." Simmons knows that suicide prevention, at a pure-prevention level, can be fun, easy, and help your teen deal with peer pressure, bullying, and negative thinking. All common among teens no matter where they live.
Simmons, and the Teen Suicide Prevention Society, are dedicated to helping you have "The Talks" that save lives, before you think they're needed.
For more information visit Here.
Contact Details
Teen Suicide Prevention Society
Jackie Simmons
815-216-4073
[email protected]
Sarasota, FL
United States
The post Program Teaches Parents, Teachers, and Counselors How to Talk About Suicide appeared first on Zex PR Wire.