New Delhi, India, 14 June 2021, ZEXPRWIRE, Blockchain for the gaming & utility industry has long been thought of as the perfect combination. After all, Blockchain solves many legacy problems of these industries. Technologies like non-fungible tokens allow users to own their in-game assets, make utility transactions, and prevent account theft challenges. They could even port them between different games, opening up new avenues of value for the sector. Decentralization could help smaller developers wrest control from the handful of big gaming studios that dominate the space.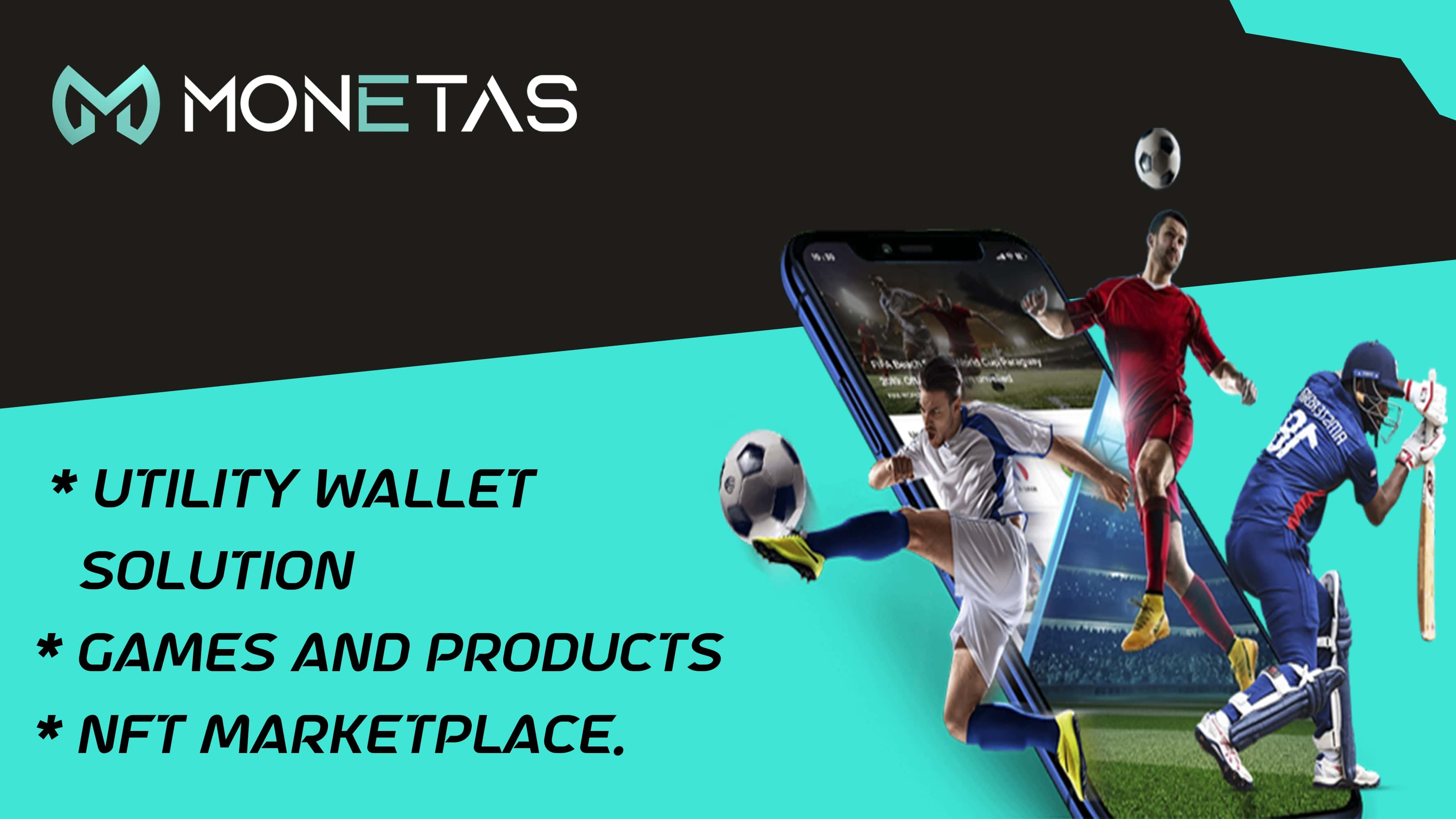 It sounds very compelling on paper. But since the launch of MONETAS, a Blockchain-based Utility wallet Solution Company, things are becoming a reality. Currently deployed on BEP-20. However, building a full proof blockchain of their own where developers can take advantage of such solutions will soon be possible.
UTILITY WALLET SOLUTIONS 
MONETAS deals with developing highly complex utility solutions that are otherwise difficult to use by unlimited users. It is also working on developing the crypto token that the users can access across various utility solutions without any restrictions while maintaining their security and privacy. MONETAS is also onboarding some world-class platforms for multiple utility services and extending its wings across numerous fields.
GAMES & PRODUCTS
With the global gaming market forecast to hit $295 billion by 2026, there's an incredible amount of potential. And as Monetas continues to evolve, the company is expected to see continued growth in technological development.
The company is gearing up for the launch of 3 Games: Fantasy Sports, Online board games – Ludo & Card games – Rummy. These games will use the MNTG tokens for In-App Purchase, Rewards, Gifts & Bonuses.
NFT MARKETPLACE
Unlocking the power of an NFT marketplace, Monetas will soon launch a one-stop NFT marketplace, a revolutionary solution for trading collectables — artwork, stamps, sports cards, video highlights, even domain names — as unique digital assets on a tamper-proof blockchain.
Monetas NFT marketplace intends to ensure that more investors and traders are attracted to the platform to increase the credibility of MNTG tokens in the global market. Further, with this, the value of tokens will also significantly rise, ensuring a better success opportunity for our global client base.
THE IEO LAUNCH
MONETAS is soon launching an IEO on PROBIT Exchange.
Company believes that IEO launch with PROBIT enables Ideaology supporters and PROBIT users to have a smooth and convenient experience in participating in pre-sale for the MNTG token. Also PROBIT will offer a great IDEA token pre-sale experience for everyone interested to purchase MNTG tokens at an early stage.
COMPANY'S MISSION
MONETAS works to bridge the gap between the latest games and blockchain technology. The company is also working to ensure that the future world evolves into a virtual reality with digitalized solutions and highly accessible crypto tokens. It offers top-notch slots, an immersive utility experience, and millions of utility incentives like earning rewards and many more. As utility in Blockchain is not about compromising with the quality, it is also about working to provide a world-class collection of decentralized utility platforms; Monetas offers the best and most fascinating utility experience on numerous devices.
RESEARCH & DEVELOPMENT
MONETAS has a dedicated team to research, envisage, develop, and operate diverse utility solutions, including numerous games and BEP-20 based tokens to be used simultaneously across multiple utility platforms. It will extend to help humankind get advanced virtual economy and tokens powered by Blockchain and decades of experience across the utility industry.
The MONETAS team strives to inspire a significant proportion of young entrepreneurs who, due to lack of time and financial limitations, face bringing their game dreams to market challenges. MONETAS seeks to democratize game production innovatively and give a chance to all developers to leverage the dapps provided by the company.
For More Information Visit the website on-
https://home.monetasglobal.com/
Follow on –
Twitter – https://twitter.com/monetasglobal
LinkedIn – https://www.linkedin.com/company/monetasglobal/   
YouTube – https://www.youtube.com/channel/UCXRwEYyd4pg_PUNLblIpdbQ   
Join Telegram Channel – https://t.me/monetasglobal
The post MONETAS Set For IEO launch on PROBIT appeared first on Zex PR Wire.