"Crowdfunding Campaign that will send a family overseas to discover their roots."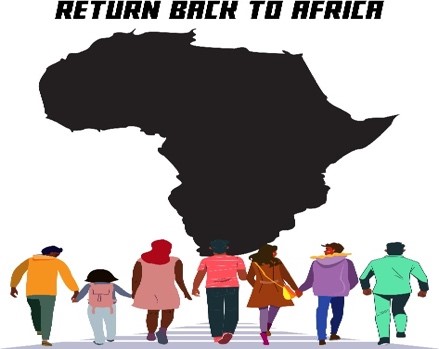 ZANZIBAR, TANZANIA, Africa, June 25, 2021, ZEXPRWIRE, 2020 was the year of rising to fight against racial injustices worldwide and in the United States. Thousands of people across the nation walked, marched, and protested against the unjust, racially charged murders of Breonna Taylor and George Floyd. For many African Americans, these events sparked the reawakening of a desire to connect with their roots, remember their culture, and spark a passion for continuing to fight for African American rights in America.
The Return Back 2 Africa  is a documentary following an African American family back to their roots in Tanzania, Africa, to connect with long-lost relatives. The family will uncover their heritage by experiencing the rich Tanzania culture and learn about traditions and their ancestors through the eyes of historic tribal elders. "Our mission is to introduce individuals from the diaspora to Africa to cultivate healing and creativity by giving them the truth and identity to experience life in Africa," says Shereen Williams, CEO of She's Filming Productions LLC and Director of The Return. "The murders of Breonna Taylor and George Floyd
awoke a passion within this family. They want to combat African American's
rights and bias and create opportunities to re-connect to their culture. This first step in the healing processes for them and many African Americans who have been experiencing traumas in America for decades".
She's Filming Productions LLC is seeking donations from a dedicated audience on Seed and Spark to cover the costs of flying the family to Africa and shooting the documentary, The Return. The minimum amount needed is $25,000, and there are multiple prizes to be obtained by top donors.  To learn more about The Return, meet the cast, and support this important documentary, visit:  Here
For more information, please contact:
Shereen Williams CEO of She'Filming Production Company
Phone: 302-563-0336
Email: [email protected]
The post A Full-Length Documentary entitled "The Return Back 2 Africa" appeared first on Zex PR Wire.