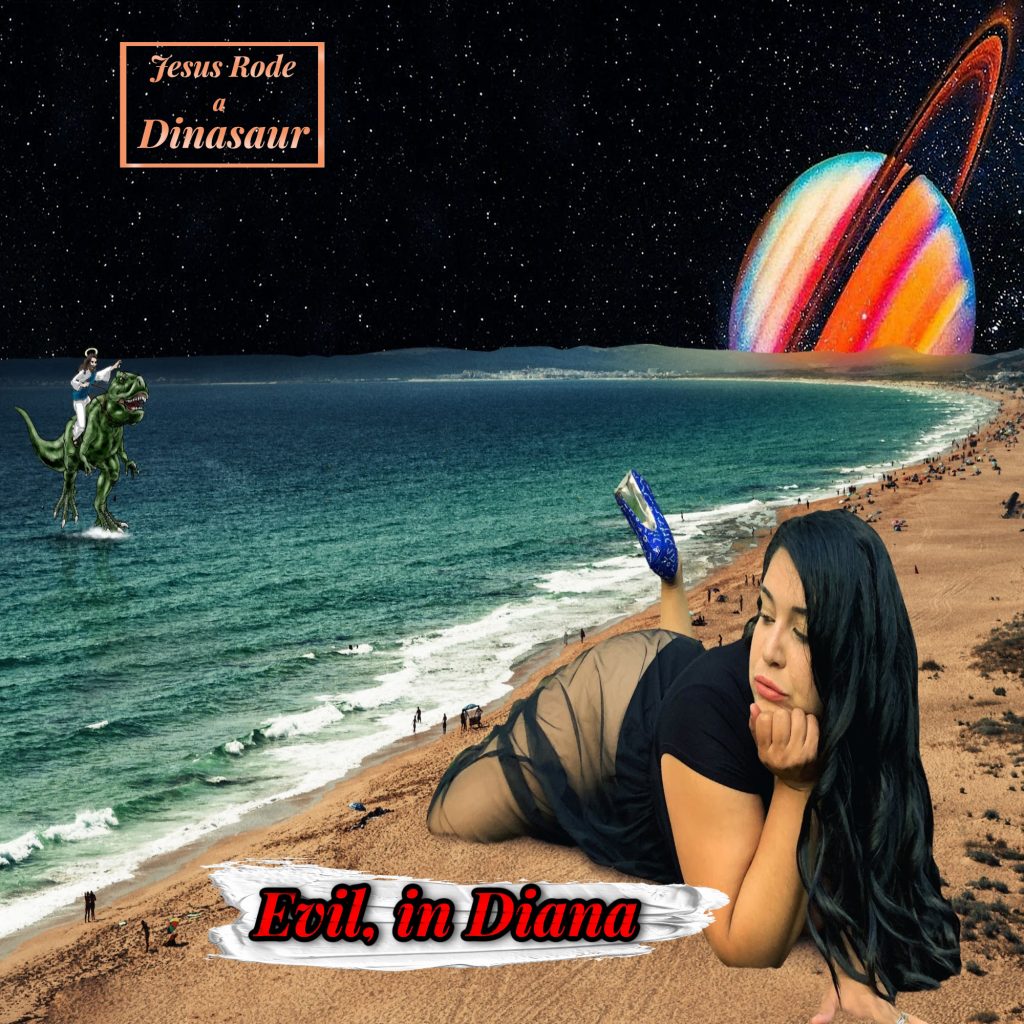 Wilmington, NC, 11th July 2021, ZEXPRWIRE – Evil, in Diana, the new compilation album from the record label, Jesus Rode a Dinosaur, should be topping the charts and start getting early buzz for album of the year at next year's Grammy Awards, but label owner and executive producer of the album, Groove Kennedy, says it won't because the label won't pay to play the game. 
"You gotta pay to register, pay to report, pay to be apart of a club, and then likely pay to win" Kennedy said online last week before adding, "and we won't pay for any of it."
Evil, in Diana, would be the second selling album in the country this week, just falling behind Call Me If You Get Lost from Columbia hip hop artist, Tyler the Creator according to consumer reports and from data submitted to several outlets. The week prior, Evil, in Diana would have been the number one album in the entire country. 
"We are making a stand, and if people want to buy our music, great, if not, that is great too. We aren't going to waste money buying validation from corporations that we don't need anyway. We are the last independent record label, and we are anti-corporations to the core."
Kennedy told us by phone, "It's not that you have to pay to chart, you have to pay to even see the charts, it's a con, and it's a con that's been going for a long, long time. We aren't going to pay just to play a rigged game. People call out other areas where it's broken, where the corporations control everything, but nobody else is calling this out which is mind boggling. There is a reason there are only three major record labels left. We are the true, last independent."
Evil, in Diana, is the second album from the record label which launched last year with it's debut project, Kelsey Gang, and has since signed seven artists from around the world. All seven of the artists are featured on the compilation album. The album is a blend of music featuring rock, blues, rap, pop, and even a spoken word track from Emmy award winner, Matthew Madonia. 
The lead single, Bubblegum, also won't top the charts, but the song saw over 150,000 unique sound plays in one day on the music app Tik Tok. The label will not pay to have the song chart on radio either, but it is getting organic plays including being played in major markets including in Miami, Florida. 
Evil, in Diana also isn't available on any outlet besides Bandcamp and the label website. Kennedy says the label is working on a new deal with outlets like iTunes and Spotify. The eight song album can be heard at JesusRodeaDinosaur
Contact Details
Name – Rachel Roads
Email – [email protected]
Phone 812-802-6325
Company – Jesus Rode a Dinosaur
The post The #1 Album in the US Won't Top The Charts appeared first on Zex PR Wire.