Hong Kong, 22 July 2021, ZEXPRWIRE, PolkaCipher is thrilled to announce that we will use the Polygon Network in our upcoming NFT bridge that will allow users to move NFTs from other chains to Polygon or vice versa as PolkaCipher aims to expand the applications of NFTs & DeFi via cross-chain interoperability.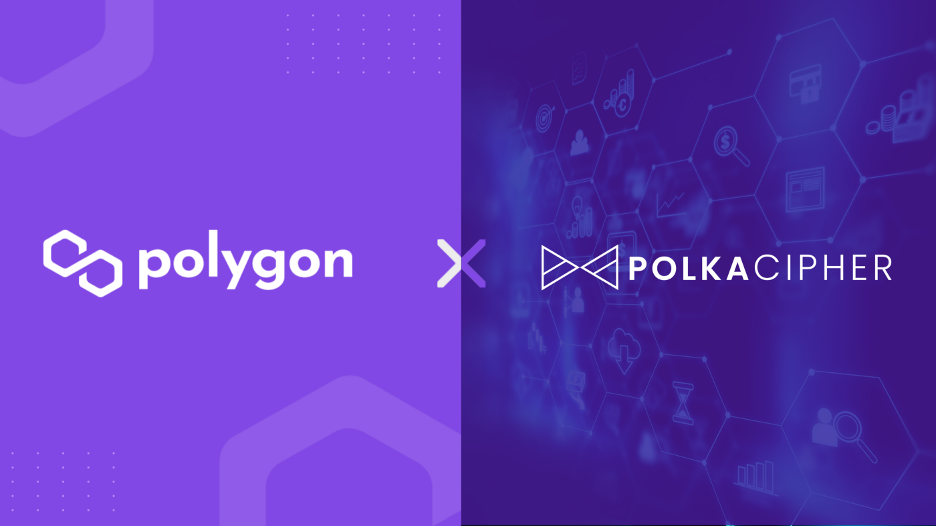 "We're excited to announce after BSC the next chain that we'll be integrating is Polygon"
Polygon, previously known as MATIC Network is a protocol and a framework for building and connecting Ethereum-compatible blockchain networks. It is an interchain scalability solution that gives an infrastructure for creating blockchain networks that can interface with each other. It intends to bring the adaptability and scalability of alt chains along with Ethereum's security, liquidity, and interoperability.
With Polygon's fast transaction throughput and economically feasible fees, PolkaCipher will be able to get direct exposure to the L2 blockchain ecosystem for NFTs and DeFi.
PolkaCipher getting boarded to Polygon brings the whole new ecosystem of cross-chain oracle+NFTs to Polygon which has "never been done before".
Users can use our NFT bridge to move NFTs from other EVM chains to Polygon or from Polygon to other EVM chains. Users will also be able to use financial products for NFTs on Polkacipher's ecosystem or other Dapps on Polygon.
There was no more of an appropriate time than now for us at PolkaCipher to integrate the technology from such a strong disruptor of the industry as Polygon!
About Polygon
Polygon is the first well-structured, easy-to-use platform for Ethereum scaling and infrastructure development. Its core component is Polygon SDK, a modular, flexible framework that supports building and connecting Secured Chains like Plasma, Optimistic Rollups, zkRollups, Validium, etc, and Standalone Chains like Polygon POS, designed for flexibility and independence. Polygon's scaling solutions have seen widespread adoption with 450+ Dapps, ~350M txns, and ~13.5M+ unique users.
About PolkaCipher
PolkaCipher is a privacy-preserving oracle network on the Polkadot Blockchain focused on bringing the use case of private NFTs to off-chain businesses and be a bridge for seamless integration to on-chain Defi apps.
PolkaCipher's unique offerings help push the use-case of the NFTs in real-world scenarios while still being connected to a cross-chain network that is fair and accurate. PolkaCipher intends to achieve business goals by helping users transact privately and securely using NFTs as a mode of access to different decentralized apps (Dapps) and real-world business rewards.
Media Contact:
Company: Polkacipher
Website: https://www.polkacipher.com/
E-mail: [email protected]
Contact person: Tim Rainer
The post PolkaCipher Privacy Enabled NFTs Coming to Polygon appeared first on Zex PR Wire.