Shenthuran Maheswaran, a young Sri Lankan top model and an upcoming actor, is making waves in the profession of modelling. Born in Sri Lanka, and he works as an Engineer for a multinational business having operations worldwide.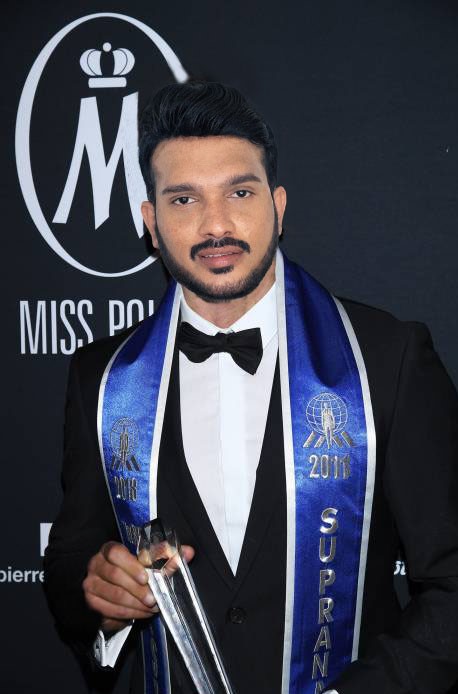 NY, USA, July 2021, ZEXPRWIRE, Shenthuran Maheswaran, the Sri Lankan-born top model and an upcoming actor, is making a name for himself in the industry because to his youth and enthusiasm. He was born in Jaffna and is presently employed as an engineer at a global corporation with offices in both the United Kingdom and the United States. As a bonus, he served as the brand ambassador for several international companies including Zalora Singapore which is the biggest fashion company in the Asian region, Kydra, and Hagley West Watches based in the United Kingdom. His numerous accomplishments have elevated him to the status of a seasoned and enthusiastic professional in a variety of spheres of endeavor.
Shenthuran Maheswaran has taken part in fashion shows and runway walks in Sri Lanka, India, Asia, and among other places. He also made an appearance at the Lakme Fashion Week when he set the tone with his presence on the runway. He also managed to draw everyone's attention with his physical presence. In the realm of fashion, he has created some of the most innovative designs and brands. Shenthuran has devoted a significant amount of time to these sectors, providing a positive atmosphere for the various companies.
Shenthuran Maheswaran has also received several honors for his contributions to the arts. He was awarded the Mr. Popularity Award at Mister International, and he was awarded the National Goodwill Ambassador in 2018 for his social contributions. His track record attests to his ability to provide flawless results and his tale of achievement is extremely inspirational. Shenthuran Maheswaran intends to maintain his enthusiasm and goodwill in the next days as well.
About Shenthuran Maheswaran:
Shenthuran Maheswaran, a model and an upcoming actor born in Sri Lanka, is a name he makes for his youth and passion in the fashion and modelling industry.
Media Contact:
Nicholas Andrew
300, Park Avenue, NY 10010, New York
Phone: +1 2124730701
Email: [email protected]
The post Sri Lanka Born Shenthuran is Blazing the Modeling and Fashion Industry appeared first on Zex PR Wire.