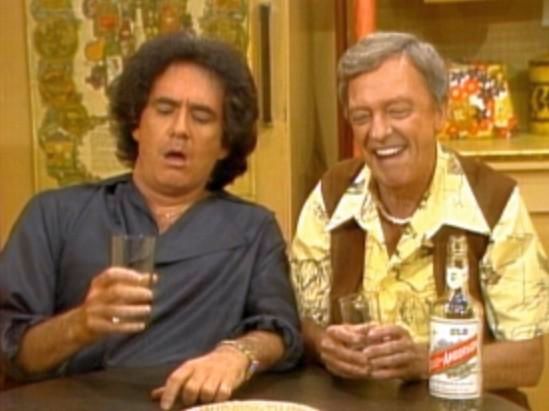 California, USA, 2 Aug 2021, ZEXPRWIRE, On a recent episode of comedian David Race's Los Angeles based podcast, "Monstrosity with David Race" (MonstrosityPodcast.com), actor Richard Kline, who played "Larry Dallas", the swinging buddy of John Ritter's "Jack Tripper", on the classic ABC-TV sitcom "Three's Company"… Revealed that he once went to Las Vegas, for a wild weekend away, with co-star Don Knotts. Knotts played "Mr. Furley", the landlord of the apartment building the shows main characters lived in. The Mr. Furley character fancied himself a "ladies' man", and a real playboy. Monstrosity host and executive producer David Race told us: "The idea that Mr. Furley and Larry Dallas went to Vegas together, and strippers end up being involved, is just too much to handle. It's the characters from the TV show, actually living their characters' lives!"
Kline indicated the trip to Las Vegas, which happened during the run of "Three's Company", was a wild one. When single men travel to Las Vegas, America's party capital, the trips often get "unruly". But as Race told us: "It's almost beyond parody that a trip to Las Vegas, was undertaken by "Mr. Furley" and "Larry Dallas", together."
"Monstrosity with David Race" can be heard on all the major podcast platforms, for free. It's one of the most popular comedy interview podcasts in the United States, Canada and the UK.   
Links to all the places to hear the podcast can be found on MonstrosityPodcast.com. The podcast and it's host David Race, can also be followed on Twitter, Facebook, and Instagram.
Website: https://MonstrosityPodcast.com
For Media Contact: Contact "David Race Productions" through DavidRace.com
The post Larry and Mr. Furley from Three's Company, Went to Vegas Together, in Real Life! appeared first on Zex PR Wire.