Agricultural Lawyer and Author Writes About the History of Land Theft in the U.S. 
South Carolina, 3 Aug 2021, ZEXPRWIRE, For nearly 20 years, pioneering agricultural attorney Jillian Hishaw has devoted countless hours and resources to sustaining small, independent farms — particularly the shrinking acreage owned by aging Black farmers.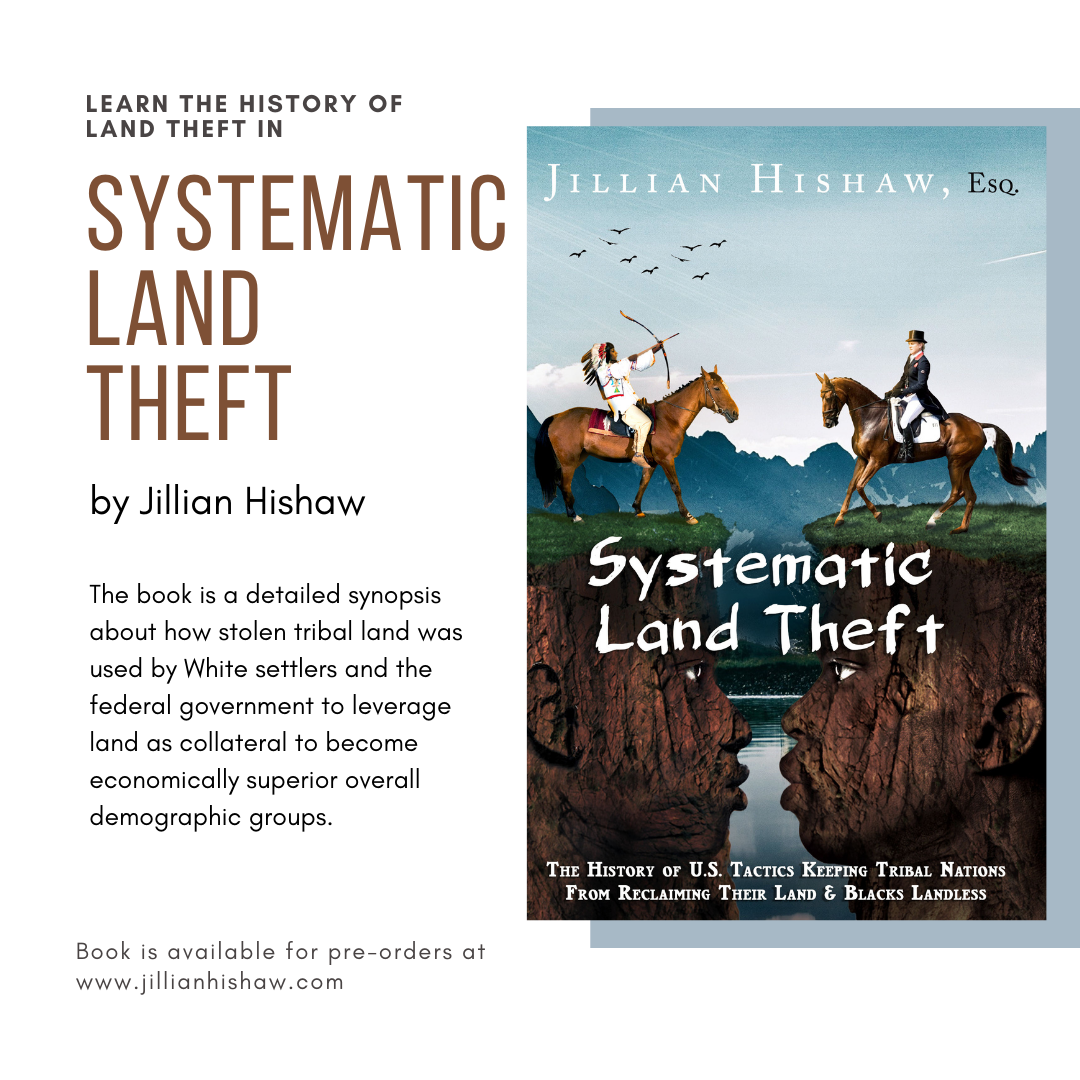 In her latest textbook, "Systematic Land Theft," with a release date of August 5, 2021, Hishaw explores the concept of land ownership and statehood. Hishaw provides an infinite amount of knowledge to the reader about the history of settlement, conservation, and land theft. Starting the writing process 14 years ago, Hishaw's depth of professional experience has enriched the book's writing, offering the reader more perspective about policies.
With over 1,200 citations, the reader will learn historical facts on the lineage of land theft in the U.S. From European Settlement, Post-Reconstruction to the present, whites own over 95% of farmland, and Blacks own less than one percent is only by design. Each chapter consists of a chapter summary and questions to be utilized as a textbook. The inclusion of case studies personalizes the outline of policies, statistics, and case law into real stories.
Hishaw, is the Founding Director of the Family Agriculture Resources Management Services, or F.A.R.M.S., a legal international nonprofit organization that helps farmers and landowners retain land for future use of next-generation farmers. Hishaw's first book, Don't Bet the Farm on Medicaid, examines how U.S. long-term care facilities can exercise their federal authority to place a lien on a resident's property, forcing the sale if an outstanding debt is owed. To order the book please visit www.jillianhishaw.com .
The book is really eye-opening regarding Native American involvement in slavery. I feel like I was briefed on a hidden history. — T. Terry, Daughter of Black Farmer, Law Advocate.
Media Contact
Company Name :- Jillianhishaw
Email Id :- [email protected]
Company Website :- https://jillianhishaw.com
The post "Systematic Land Theft," New Book Release by Jillian Hishaw, Founder of F.A.R.M.S. appeared first on Zex PR Wire.