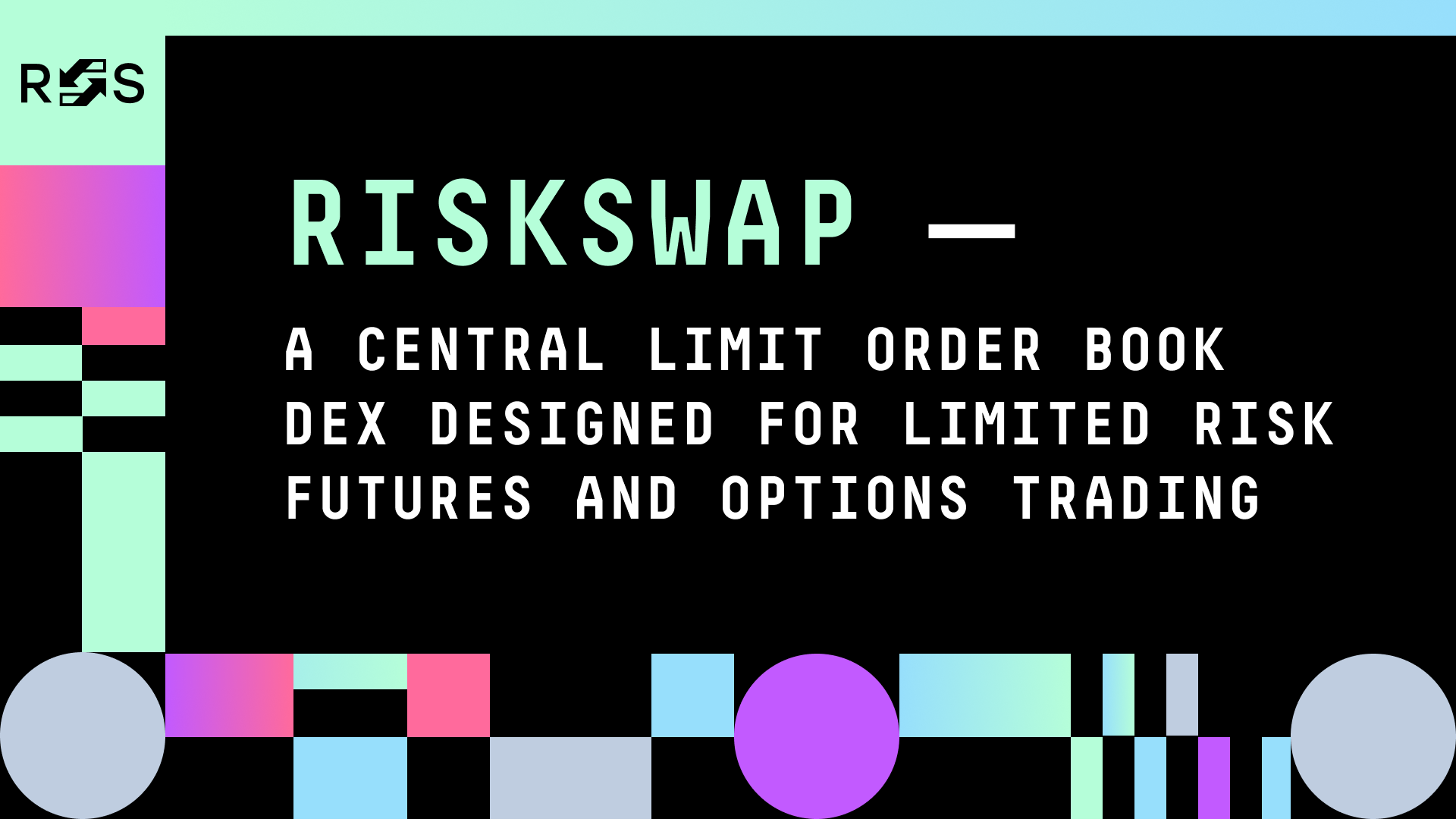 Tallinn, Estonia, 5 Aug 2021, ZEXPRWIRE, RiskSwap is a decentralized exchange based on the Solana blockchain that enables its users to take advantage of decentralized trading of futures as well as options With RiskSwap, traders can hedge their positions in the underlying assets against market risks as well as use leverage, while making transactions through the order book ("stock book") instead of AMM.
The platform is designed to meet the demand for hedging and risk-limiting instruments. The goal of RiskSwap is to provide investors with a derivatives trading solution that operates within a decentralized infrastructure with an order book execution model. With such a model, RiskSwap will combine the ease of executing trades with the absence of risk from market manipulation and uninformed market making.
RiskSwap futures give traders the ability to:
create complex trading strategies with different risk and return ratios using a combination of long and short positions;
take advantage of leverage to increase return on capital. In the trading platform, traders get access to 10x leverage, which allows them to open several positions, in both directions, or significantly increase the position in which the trader is confident.
The use of the order book sets RiskSwap apart from other DEX offering derivatives. At the same time, the mechanism is used together with AMM as an auxiliary tool to create a liquidity pool.
With this symbiosis, the following is achieved:
prices are formed more efficiently;
minimum slippage during transactions, unlike traditional decentralized exchanges
low trading commission;
high liquidity for all assets;
At the same time, the use of the Solana blockchain with its high bandwidth allows for rapid execution and verification of transactions, which minimizes the risk of exploiting vulnerabilities. In addition, the order book model also eliminates leading and intermediate attacks, since "supply" and "demand" will follow a deterministic order generation pattern. It also makes it possible to increase the available set of instruments without having to reduce trading turnover or stop current trades.
As for the security of such a model – the RiskSwap order book is based on deterministic algorithms, which are unsupervised and invulnerable to hacking.
The platform uses its own RISK token. RISK HODLers qualify for reduced commissions when trading and providing liquidity for pairs with low turnover of funds, and can provide the token as collateral for a position.
RiskSwap Social Media: Website |Telegram| Twitter | Medium
The post RiskSwap – a central limit order book DEX designed for limited risk futures and options trading appeared first on Zex PR Wire.