$OFW is here to disrupt the remittance economy for the better, making transfers more reliable & accessible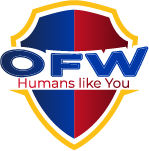 Castle Cary, England, 11 Aug 2021, ZEXPRWIRE, The debate on the real-world use case of crypto tokens is heating up. From real estate to finance, crypto-based solutions are being developed. However, what's being ignored is crypto's potential to empower the hardworking migrants working tirelessly to support their families and run their home economies. Yes, crypto remittance can empower the migrants as no other disruption has. OFW Finance is a crypto startup on a mission to empower overseas Filipino workers with a cutting-edge crypto remittance system.
$OFW is a community DEFI token designed as a real-world use case to enable secure, trackable, and readily usable remittances. It has been built on the reliable Binance Smart Chain Network. It can be swapped on any crypto trading platform where it is registered, such as PancakeSwap. OFW Finance is committed to empowering the communities of Filipino migrant workers and families. That's why it has designed a decentralized crypto remittance system that is not only workable but scalable with guaranteed transaction security and token longevity to match pace with the rapidly developing crypto industry.
OFW Finance has designed a decentralized crypto remittance system as a community-based trading platform for two reasons. First, it wants to remove the age-old clogs in the remittance economy that reduce the direct usability of remittance. Regardless of the government support and banking infrastructure development, families of migrant workers have unaddressed issues. $OFW, an innovative crypto remittance token, will serve the purpose. Second, it wants to use crypto as a real-world use case for helping and uplifting the victims of migrant victim families.
Maltreatment of migrant workers in harsh working conditions, bonded labor, financial injustice, and other human rights violations are no longer the modern world's well-kept secret. While the Filipino government designs frameworks to protect its overseas workers, OFW Finance is working to harness the power of crypto and the spirit of community support for the victim families back home.
Each $OFW transaction would add BNB, 3%, to OFW Finance's charity wallet, which will be leveraged to support a victim's family directly. This is included in the total 10% transaction fee: 2% of which is burnt forever, and 5% is distributed evenly to all holders. Buying and selling $OFW is easy as downloading the application, filling up the wallet, and making transactions. The result is improved remittance usability and donations for those marginalized by circumstances beyond their control.
OFW Finance is a Philippines-based startup looking to introduce a reliable, secure, and decentralized crypto remittance system in the country. $OFW is a real-world use case token with the power to make lives better for those living in the worst of conditions. It uses the disruptive potential of cryptocurrency to empower the suffering overseas Filipino workers and their families back home. Powered by Binance and driven by a passion for transforming lives, $OFW is a token for a better tomorrow! Invest today!
Media Contact
Company Name :- OFW FINANCE
Email Id :- [email protected]
Company Website :- https://ofw.finance
The post OFW TOKEN- A Cryptocurrency with Real-World USE CASE Crypto-Remittance appeared first on Zex PR Wire.