Sattahip, Thailand, 16 August 2021, ZEXPRWIRE, BitShares underwent a transformation throughout 2021. What was a 'Dark DAO' – with no owner (thus no responsibility) – is now becoming a legit corporate and multinational DAC. The goal – becoming recognized, legit, and approachable to business and regulators. Led by Milos "Digital Lucifer" Preocanin, BitShares DAC additionally just started regular podcasts to cover progress.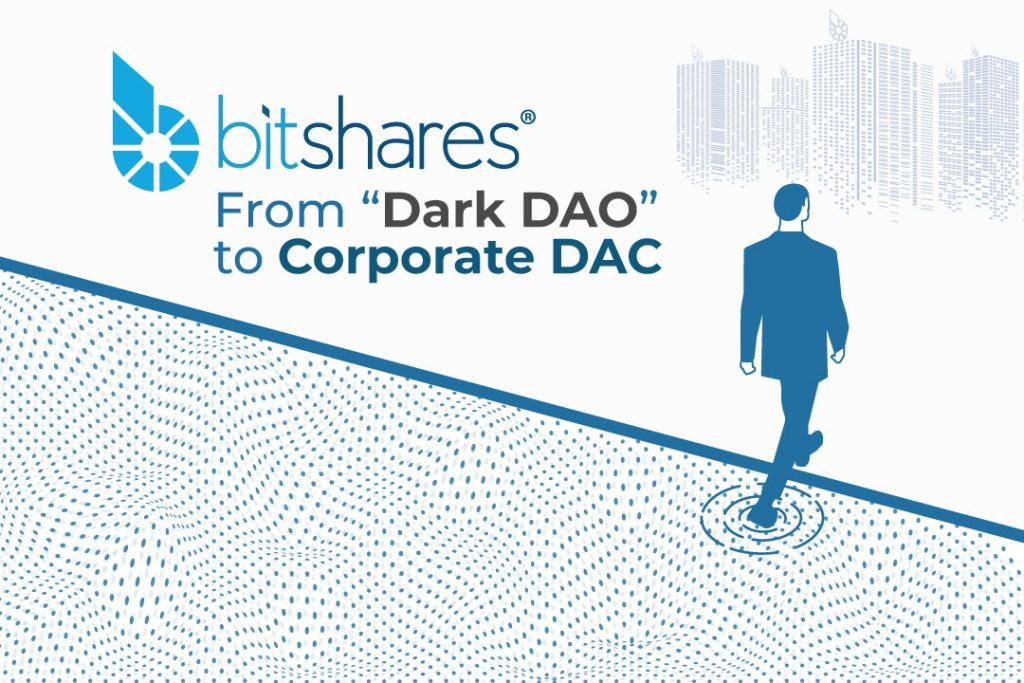 Exec Summary
BitShares began as a somewhat open-source experiment, 'owned by nobody and managed by anyone holding enough tokens'. Although an interesting start, it never yielded sustainability for the project. Very briefly, past factions damaged and failed to allow the project growth, consequently turning it into something resembling state-corporate organized crime ("Dark DAO"). Voting decisions became unreliable, as they could be led by self-interested groups and a few wealthy individuals. Something had to change. Mostly, 2 flaws of the BitShares original architecture. It lacked staking, and double-voting existed by abusing DeFi features of the original blockchain. This AMA covered more on how and why this was fixed. Once the flaws had been eliminated, some of the bad actors displeased by the changes in v4.0 and 5.0, ended up creating a rogue fork ('NBS') in a hostile attempt to revert them, infringing trademarks along the way.
Changes made in BitShares v5.0 mean responsible participants are now welcome and desired. What's more, 'BitAssets' bitUSD, bitEUR etc, the platform Stablecoins pegged 1-1 to fiat equivalents, now function again as intended. Alongside ethical technical changes, the corporate entities allow BitShares to emerge ready to engage with business and industry worldwide.
History of BitShares
BitShares came to life in July 2014. It's the first blockchain to introduce DPoS (Delegated Proof-of-Stake), which has no mining. Instead, trusted validators ('witness nodes') verify blocks. The result being far less energy or CPU intensive, yet extremely fast and scalable. Transactions occur in seconds, at ultra-low fees. Fees feed the reserve pool for ongoing development and maintenance. The BTS tokens are available on major central exchanges such as Bittrex. The reference interface is the Wallet UI, (where anyone can open a free account) and BitShares Mint ("roll your own" cryptographic tokens). BitShares was the basis for other blockchains like STEEM (now HIVE.blog), EOS, and more.
Business Platform
BitShares is an endlessly flexible business platform. Offering a range of functions like funds, budgets, accounting, multi-signature, schedules, subs, and built-in digital exchange. BitShares features combined serve vast business logic possibilities, common across industry – corporate, financial, healthcare, insurance, charities, property, logistics, data-warehousing, traditional exchanges and more.
BitShares Corporate Structure 2021
Led by the first initiative of registering the proper trademark, placed under the supervision of non-profit Move Institute (Slovenia), BitShares now as a brand could manage access and fight fraud. Next, was operations and global entities to represent BitShares.
So far, BitShares has opened 3 companies. Firstly Thailand, second Cambodia, third in Wyoming, USA.
BitShares Management Group (Thailand) acts as the main corporate representative of BitShares DAC. This company is able to service other businesses. Goal is for SEC approval in Thailand, paving the way for other countries and implementing a ready fork as a Digital Stock Exchange. Until license approval, BTSMG will perform other business and asset investment activities to bolster corporate value.
BitShares Enterprises (Cambodia) is for obtaining licenses and correspondingly bidding on agricultural Stablecoin requirements utilizing DLT.
Following Thailand, next would be SEC to recognize and approve BitShares USA LLC along with adding another US entity – BitShares DAO LLC.
Further afield, BitShares DAC are establishing presence for South Africa, Nigeria, Singapore, Gibraltar, Serbia and Mid-East (Possibly Dubai). The resulting legal entities will be separate from the firm assets and income from its owners and investors, while protecting interests of the brand (blockchain).
Dev & Product Round-up
As an illustration of progress, it's worth noting all the latest launches and websites around the project. BitShares will very soon launch their own NFT platform (preview). StakeBTS is live, the Forums got an overhaul, meanwhile an ongoing refresh is coming for BitShares News, the main BitShares.org was redone, and a new corporate BTSMG website added. Also of major note, is "Decelerated BitShares", or dBTS: An ERC-20 token for inclusiveness in any Ethereum markets via 1-1 pegged token (1 $BTS = 1 $dBTS). 
Conclusion
Businesses and corporations interested in cutting edge DLT solutions are welcome to contact BitShares. BitShares have determined in 2021 to dominate the market competition through strong branding, excellence in service and management. Ready to work with financial institutions, stock markets, or other legitimate corporate and industry interests. This extends to regulators in each main jurisdiction of the global economy and their leaders. To understand how serious BitShares are about this statement, read carefully the full details of the corporation here.
Media Contact
Website- BitShares.org
Email- [email protected]
Telegram- BitShares
Twitter- Bitshares
PR Contact
Name- Sourav Ghosal
Website- News Coverage Agency
Email- [email protected]
Telegram- Sourav Ghosal
The post BitShares – From "Dark DAO" to Corporate DAC appeared first on Zex PR Wire.