Real estate, construction, and industry cannot be left out in the context of digital transformation becoming a vital solution. Experts believe that technology will create a revolution in this very specific field.
Ha Noi City, Viet Nam, 20 Aug 2021, ZEXPRWIRE, Digital transformation has proven its power when bringing success to many businesses around the world, such as Uber, Grab, McDonald's…The changes in its operation, the old business model has delivered new value to its customers, thereby accelerating business operations. Embracing this trend, the XIXO Ecosystem has created a digital economic ecosystem to help solve the current alarming problems of the real estate, construction, and industrial sectors.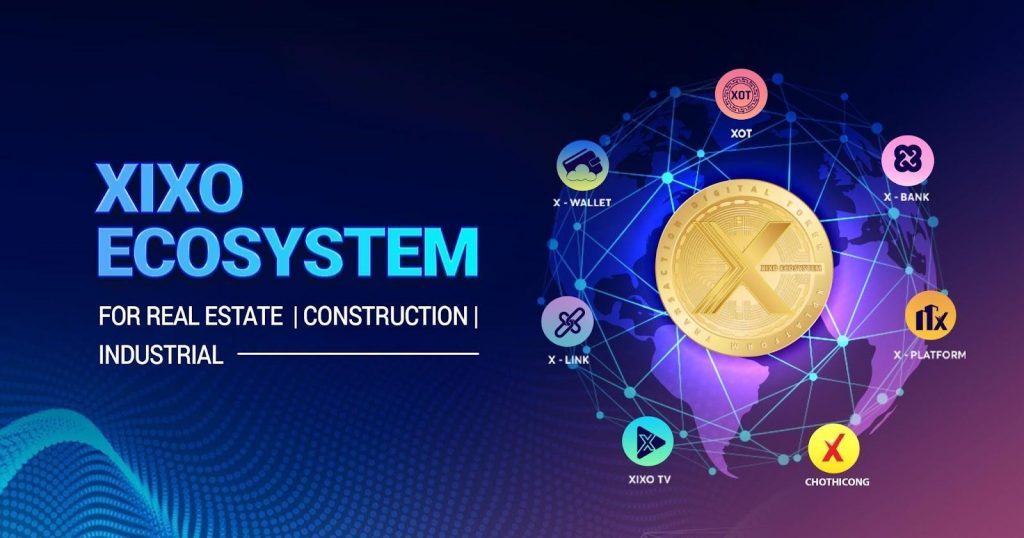 HEAD Capital, a company specializing in the investment and development of technology Platform projects with a main operating center in Dubai, has invested in XIXO with the goal of transforming it into a platform for buying and selling all types of goods in the real estate, construction, and industrial chains. Bring this industry into the current era – the digital era – at the same time.
XIXO Ecosystem will solve the current barriers between the real estate, construction, and industrial sectors, creating common global platforms that can connect teams with general contractors, manufacturing enterprises, supplying materials, equipment, products, consulting with real estate, construction, industrial enterprises, buyers with sellers, etc. XIXO has been and will keep on doing it.
Customers will be informed on both online and offline platforms. They can look up and review all transparent information from the construction and industry exchange chothicong.com. At the same time, visually experience all products at XIXO's X Platform hypermarkets.
The XIXO ecosystem also owns and manages financial areas, such as: 
X-Bank e-banking: providing banking connection services to make transactions faster with digital banking technology, easy guarantee, insurance, payment activities in construction activities, and real estate.
X-Link job social network: connecting businesses, organizations, and potential candidates, where individuals and organizations determine their values, roles, and responsibilities with the projects they have participated in.
Special payment method TKX: transparency, fast liquidity, and outstanding upside potential.
Building and developing a distributed data network (Data nodes) specific to the real estate industry, these Data nodes are considered as "black boxes" of buildings, exchanging and controlling things, with artificial intelligence. Creating AI, Black Box will both collect IoT data and make recommendations for Real Estate mining operations.
In particular, XIXO will develop a Mainnet specifically for real estate digitization and asset formation, creating a blockchain technology foundation for asset value exchange (Exchange of Things)- XOT Mainnet.
XIXO has been providing a full range of solutions for the real estate, construction, and industrial sectors' services, products, and tools. Helping investors, contractors, suppliers, teams, individuals, and organizations save most of the costs related to procedures, documents, and transactions. Become a leader in making real estate transactions, contracting, buying, and selling goods and services easy.
According to the estimated roadmap, by the end of 2021, the Cho Thi Cong platform will officially reach the number of 3000 product stalls, 10 service booths, 10 O2O booths, and deployed across 64 provinces and cities nationwide. By the end of 2022, XIXO will build 40 hypermarkets across the country. Each supermarket has a capacity of 200 – 500 stalls with an expected number of 1 million visitors per year per supermarket. At the same time, the X-Link platform will also reach 1.5 million accounts by using smart contracts, establish X-Bank, connect insurance departments and start the journey to the big sea.
With these incredible potentials, HEAD Capital, in addition to financial investment, promotes new investment opportunities and connects angel investors to greatly expand the XIXO ecosystem. The company intends to bring a steady capital flow to XIXO by partnering with the international cryptocurrency exchange 5ROI Global to launch a fundraising program. This will strongly support XIXO to build and develop a global ecosystem in the present, as well as increase the value of Token X in the future.
The new innovation and sustainability in both people and technology have made XIXO Ecosystem the most sought-after platform in the real estate, construction, and industrial chains. To learn more about the XIXO ecosystem and the potential of Token X, please visit: https://xixo.vn/ 
Media Contact – 
Company – XIXO Ecosystem
Email: [email protected]
Hotline: (+84) 24 3350 2889 
The post XIXO Ecosystem – A journey through digitization to reshape the real estate industry appeared first on Zex PR Wire.