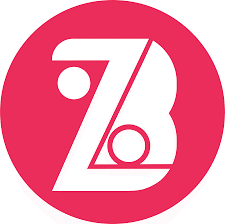 California, USA, 21 Aug 2021, ZEXPRWIRE, Today, online stores are almost completely replacing offline commerce. This technological breakthrough has made it easier for users to access various products, but has brought with it a rather strong centralization. Such giants as Amazon actively dictate their terms to the market, while offering not the most effective solutions, such as limiting payment methods and delivery regions. In addition, cumbersome systems of such sites are usually extremely inconvenient for the modern user who is used to simple interfaces.
However, thanks to the introduction of blockchain technology, this situation is beginning to change. Buyzooka has created a decentralized online checkout platform that corrects the inefficiencies of global online marketplaces. It now works with more than 1.5 million different online stores, and the list is growing.
With Buyzooka, sellers promote their headless stores, while maintaining their brand identity. Buyers, with internal keyword research, can find and purchase locally in independent stores with the same ease than in a marketplace.
Buyzooka saves users from tedious registration and storing a large number of passwords by means of API connected to the online stores. No more sign-up even buying in a store for the first time dropping dramatically the shopping cart abandonment rate. At the same time, their requests do not become the property of Google for further intrusive advertising. The following benefits can also be highlighted:
loyalty program – Buyzooka users will be rewarded with a BZOO token worth up to 2% of the purchase amount. Token holders will have the right to participate in decisions regarding the modernization of the service;
mobile application – soon the application for IOS and Android will be released, allowing to make purchases at any convenient place;
voice Assistant – immediately with the launch of the mobile application a voice control function will be included in it, with the help of which the user will be able to make absolutely all operations.
In addition to online shopaholics, the platform also gives tangible benefits to business owners themselves:
the ability to compete with major marketplaces like Amazon and Ebay keeping safe their independency.
increased sales due to the fact that the user can more conveniently and quickly make a purchase dropping down actual high cart abandonment rate by 90%;
Access to the Buyzooka wallet to accept transactions in Crypto currencies.
It's also worth mentioning that Buyzooka's mission to promote local independent online stores with fast check-out technology helps reduce CO2 emissions, so no transaction will require energy-consuming international shipping.
The Internet was once created to give people more freedom. Buyzooka contributes fully to this aspiration with its service.
Follow us
Linkedin : https://www.linkedin.com/company/buyzooka/
FaceBook : https://www.facebook.com/Buyzooka-Shopping-app-100530778532714/
Twitter : https://twitter.com/buyzooka1
Instagram : https://www.instagram.com/buyzooka.io/
website: https://www.buyzooka.io
The post Buyzooka – a service that changes the way we think about online shopping appeared first on Zex PR Wire.