The company has filed for a patent for their Audio Metaverse in the Japanese Patent Office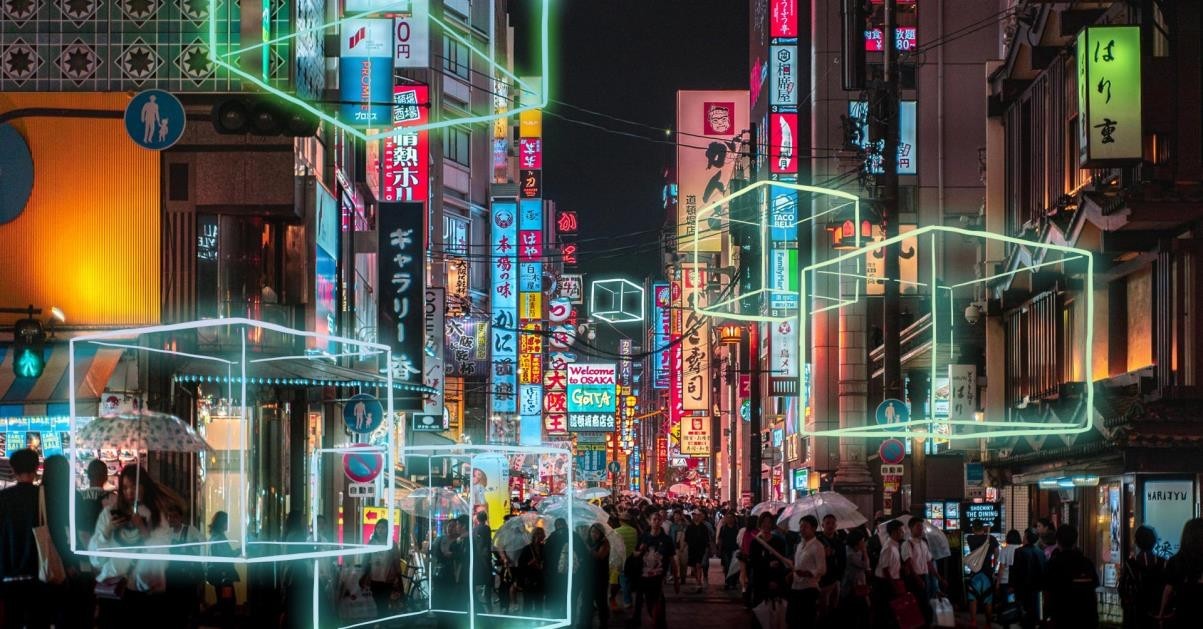 California, 28 Sep 2021, ZEXPRWIRE, Doki Doki Inc. has filed for a patent for Audio Metaverse, a platform designed to help users explore an augmented reality environment built on sound. The company applied for this patent in the Japan Patent Office.
Doki Doki has leveraged the Spatial Audio Technology that Apple developed for their Airpods in order to integrate the physical world into the virtual world through sound. The result is Audio Metaverse. With this patent, Doki Doki can connect physical locations to virtual spaces within the Audio Metaverse. This technology will allow users in the physical world to share the same experience with users connecting remotely through virtual, independent spaces called cubes.
The team at Doki Doki is also developing features to help users design audio experiences, such as musical performances. These audio experiences can then be preserved as cubes and revisited whenever. With audio experiences like the Sky Stage festival Doki Doki hosted in Tokyo, users can explore the immersive audio space while chatting with friends. Each space will have a corresponding non-fungible token (NFT) and the ownership of each space can be transferred by selling the NFT.
With conventional social audio platforms, a virtual place for users to interact only exists when the host creates one and invites participants to join. On the other hand, Audio Metaverse cubes exist independently. Once a cube is created, it exists indefinitely and can be entered at any time.
Users can use any pair of earbuds that are compatible with spatial audio to join the Audio Metaverse. The audio augmented reality experiences at Audio Metaverse eliminate the need to travel to a place physically. Moreover, they're ideal for people with visual impairments who can now visit a three-dimensional space and share an immersive experience with others.
Audio Metaverse is transforming the way people interact, as well as the way they experience the world around them. With this immersive social media platform, Doki Doki is creating memorable experiences and bringing people together at a time when everyone is craving more social interaction.
About Doki Doki Inc.
With offices in San Francisco and Kyoto, Doki Doki has been developing voice-based social platforms since. 2016. In 2017, Doki Doki released the apps Baby and Ball, which were both early voice social networks. The next app they released in the U.S. is Dabel, a social audio app. On this platform, over 80,000 users have connected with other users they just met in live conversations. The team also has a strong focus on app accessibility, making sure users with visual impairments can enjoy the platform as well.
Doki Doki was founded by Takahito Iguchi, who has been a leader in the XR (Cross Reality) field. He developed the augmented reality app Sekai Camera and, later in 2013, the Telepathy wearable device. In 2019, Iguchi led Doki Doki in creating Dabel, before shifting the team to focus on the Audio Metaverse.
Media Contact: Benton Nilson
Email: [email protected]
Phone: (925) 212-8955
The post Doki Doki Files Patent Application for Audio Augmented Reality appeared first on Zex PR Wire.