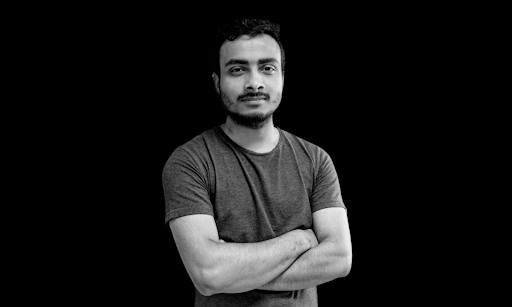 Morang, Nepal, 29th September 2021, ZEXPRWIRE – Nepalese entrepreneur Yukesh Chaudhary is set to launch Niriv search engine & Web Portal in Nepal to provide Nepalese internet users a one-stop source of information & Internet services in one place, Reported by Nepalese Online Media Scriling 
Niriv.com was founded on July 1 2021 & released first as Beta for public testing.
"We hope to bring Nepalese internet users with the option to never browse multiple websites just to get important updates & use internet services." Said Yukesh Chaudhary Founder of Niriv.com
Niriv is currently in Beta & will be released by the end of 2021. Niriv is building additional internet services besides search engines including Shopping, email, Social networks, Newsflips under one domain name as stated on their website.
Niriv is a search engine-based Web portal, with internet services just like Yahoo and Naver. Just like traditional web portals Niriv is also aiming for the same within the Country. 
The Company is bringing the good old days web portals into modern-day Web portals inside the country to become one Network to Provide search, internet services, and digital written content. To sum things up Niriv is including search, services, and digital media in one Network.
Internet users are being added in Nepal every day in huge numbers, despite the increase in the number of internet users, there isn't one local web portal to provide them localized information in one place.
Taking the fact into account Niriv is building one service hub for all Nepali internet users to get information and enjoy exploring services without ever browsing multiple sites and remembering all addresses.
"Imagine one site you can visit to get what you are searching for, for eg, Searching for information, shopping, watching videos, emailing, blogging, and 100 other services to use within one domain without leaving it. It's like one convenient store to get all the necessary items.
Niriv can be a good & trustworthy source of information whether it's governmental, local, or international. A localized information hub can be beneficial for Local people of all ages. In the current scenario of information flow, there are few trustworthy websites where current internet users are getting information from. Current internet users need to browse different news sites to get information, half of them get news-related content from social media which is extremely low in trust besides a few.
The spread of fake news and information is harming internet user's mental health."
To solve this issue, Niriv said they will combine trustworthy news sources & governmental information & will present it to users, this can help internet users get only good & trustworthy information.
Besides this, Niriv states they will be adding unmatched services which are currently not available in Nepali Internet World. Niriv is inspired by Naver.com – A south Korean search and web giant.
About Niriv.com Founder
Yukesh Chaudhary is a Nepalese entrepreneur and founder of Niriv.com. Yukesh Chaudhary has founded different internet Companies over the past few years. 
Yukesh Chaudhary hails from the Eastern Region of Nepal & has established himself as a Nepalese internet Entrepreneur building digital services in the Country.
Media Contact
Yukesh Chaudhary
[email protected]
+9779827380957
Yukesh Media
Nepal
Sundarharaincha 10, Morang Nepal
The post Niriv Search is launching in Nepal this year appeared first on Zex PR Wire.