Atlanta, Georgia, 25th October 2022, ZEXPRWIRE, There are always players that don't end up getting the attention they rightfully deserve in both college and professional sports. Here we are hoping to change that regarding one player in particular, DeVante Perkins. Perkins is a name that, if you aren't already familiar with, you certainly will be soon enough.
Perkins is a three-star wide receiver that grew up in Youngstown, Ohio. He started his football journey by attending Horizon Science Academy Elementary School. He started to get a taste for football and wound up wanting to make that dream become a reality by the time he reached high school. The high school he first attended was Cardinal Mooney. However, he only stuck around for one year before he wound up moving to Atlanta, Georgia. This was when he started to play for Stone Mountain High School. He was already getting some time on the gridiron and wanted to further his potential career even more. He transferred into a prep school that's called Georgia Knights Prep Academy as a way to get more national attention from colleges from all over the country. It was at this point when the D1 offers and visits really started to pour in for him. As it currently stands right now, he's got a handful of offers from known schools as well as some interests from bigger name colleges without a verified offer. The confirmed offers are from NC State, Tennessee State, Louisiana Ragin' Cajuns and the University of Colorado. The two additional schools that have shown interest are Vanderbilt University and the most important of all, University of Alabama.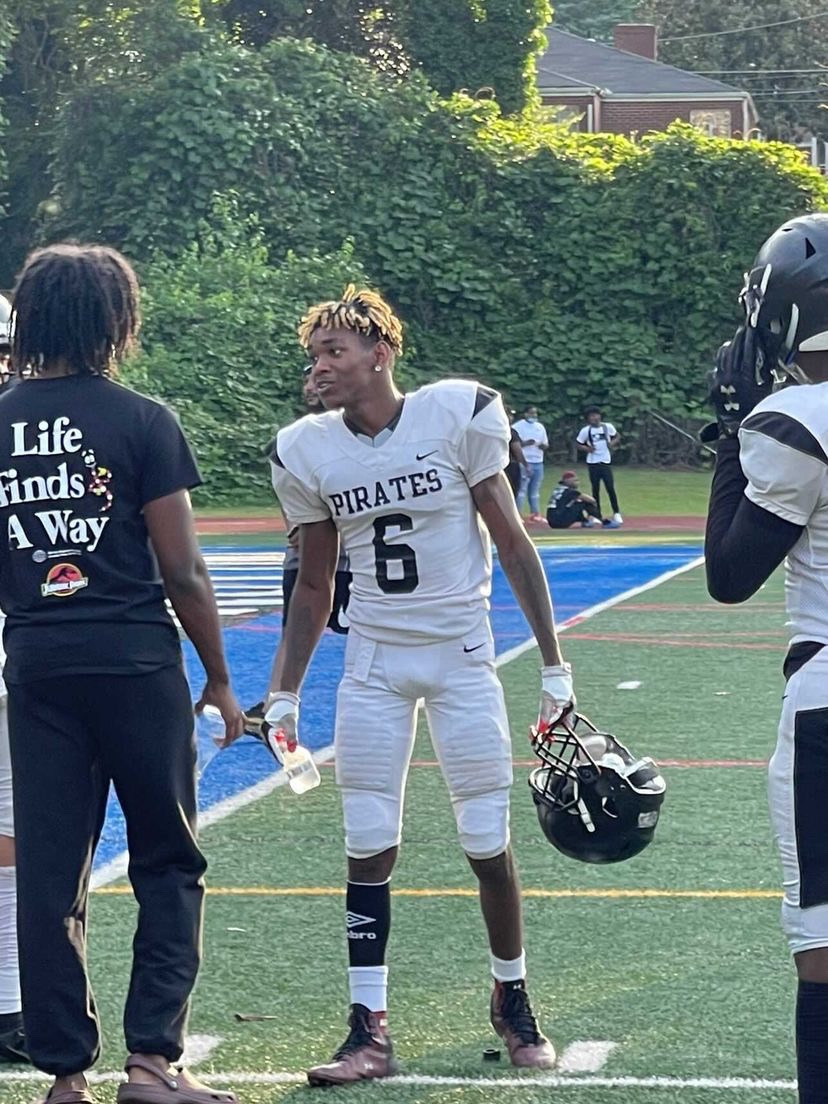 Now look, you might not know him through football yet. You might not have ever heard of what he brings to the table out there on any given weekend. Though you might have heard of him through various forms of social media. Believe it or not, Perkins has developed a very strong following on multiple platforms already in his young career. He began posting funny/football content on his Instagram page, where he realized that he was growing fairly quickly. Then he decided to start YouTube channel and continue creating content over there. He also even dove into Snapchat by generating tons of views there as well. In total, Perkins has already racked up 60,000 followers on Instagram, over 100,00 video views when it comes to YouTube and 12,000 subscribers on Snapchat. He's accomplishing this all at a very young age and he's clearly incredibly adept at it. There's no question that this will help further his career by bringing more attention to him as the years pass by.
Perkins isn't going to let any discouragements get in the way of what he really wants to accomplish. Here's to helping Perkins get that opportunity in college that he's looking for while simultaneously developing all of his social media platforms even further than they already are! 
DeVante Perkins' social media
Instagram | Snapchat |  YouTube | Twitter 
The Post This 19 years old Three-Star Wide Receiver Deserves Your Attention appeared first on ZEX PR WIRE