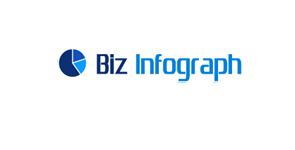 This presentation template and dashboard designer is changing the business world with its innovative sales dashboards
Toronto, Ontario, 28th October 2022, ZEXPRWIRE, Research suggests that every 1 in 5 businesses fail to meet their sales goal in the first year, resulting in them halting their operations. Only 30% of businesses worldwide meet their sales goal yearly for a decade. In addition, around 40-55% sales person fail to meet their yearly sales goal, emphasizing the need for an enhanced procedure. Multiple factors lead to businesses not meeting their sales goals, including improper tracking, difficult sales operations, and inaccurate data.
Considering the need for a tool that simplifies the operations of sales employees, Biz Infograph has introduced a wide range of professionally designed dashboards. These dashboards make multiple sales processes faster, simpler, and more efficient. The premium designer of high-quality dashboards and presentation templates, Biz Infograph, has many dashboard packages. These include the Sales KPI dashboard, Sales team dashboard, Social Media Dashboard, Salesperson Performance Dashboard, Marketing Budget Dashboard, Marketing KPI Dashboard, and more.
Discussing this innovative invention by Biz Infograph, a representative from their team commented, "Sales employees are perhaps that part of every workforce that deal with complex tasks daily, without getting their deserved appreciation. However, Biz Infograph recognizes the hard work of sales employees and strives to help them with their job responsibilities. Our sales dashboards are affordable and easy to use. Whether sales employees want to represent sales-related data or make the right choices, our dashboards are the best option!"
Besides offering dashboards for sales teams, Biz Infograph also has dashboard packages for human resources and finance department employees. Finance employees can use these dashboards to organize all financial data, ranging from salaries and payables to the income and profit of a business.
Moreover, human resources managers can use these dashboards to handle recruitment, orientation, training, onboarding, payroll processing, employee record maintenance, policy updating, etc.
About Biz Infograph
Based in Toronto, Biz Infograph is one of the leading professional presentation templates and business dashboard designers. They are well-known for designing presentation templates and dashboards that simplify business operations and come with innovative features and customizable options.
Those who want to learn more about their creative sales dashboards can contact them through the information provided below.
Media Contacts
Company Name: BIZ INFOGRAPH
Website: https://www.bizinfograph.com/
Email: [email protected]
Phone: +14372198199
Address: 273 Pharmacy Avenue. Toronto, ON M1L3E9
The Post Leading Toronto-Based Platform, Biz Infograph, Offers Professionally Designed Sales Dashboards for Businesses appeared first on ZEX PR WIRE