Facebook and EssilorLuxottica announced that they will develop the next generation of smart glasses (glasses), said the CEO of the social media giant, Mark Zuckerberg.
The above, during the Facebook Connect virtual meeting that takes place every year from California, United States.
To realize the smart glasses , the companies will combine Facebook applications and technologies; The first glasses will be launched with the seal of the famous Ray-Ban line , the world's most popular eyewear brand, and are scheduled to come out in 2021.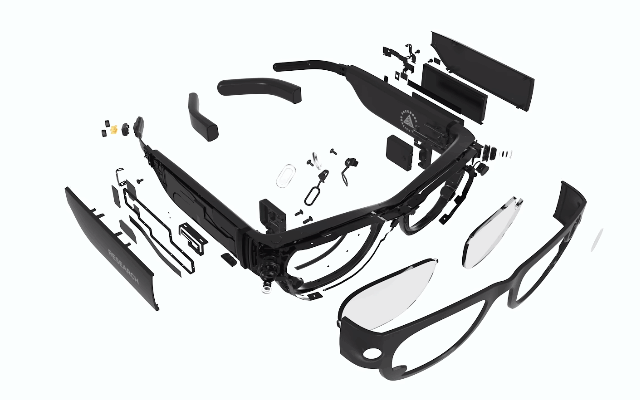 The new smart glasses of Facebook have innovative technology and cutting – edge style "to create smart glasses that consumers really love wearing them , " EssilorLuxottica said in a statement.
"We are especially proud of our collaboration with Facebook, which projects an iconic brand like Ray-Ban; By combining it with technology, we can restore expectations around wearable devices. We are paving the way for a new generation of products destined to change the way we see the world. "
Rocco Basilico, director of Wearables at Luxottica.
For his part, Andrew Bosworth, vice president of Facebook Reality Labs , assured that the new smart glasses will provide the public with an experience to connect with the world in an incredible way.
"We are passionate about exploring devices that can provide people with better ways to connect with those closest to them. With EssilorLuxottica we have an equally ambitious partner who will lend its expertise and world-class brand portfolio to the first truly modern smart glasses. "
Andrew Bosworth, Vice President of Facebook Reality Labs
However, it will be until 2021 when the name of the new smart glasses , software capabilities, pricing and product details will be revealed, EssilorLuxottica mentioned.
What does EssilorLuxottica do?
It is a world leader in the design, manufacture and distribution of lenses. The company brings together the complementary expertise of 2 industry pioneers, one in advanced lens technology and the other in iconic eyewear craftsmanship.
After visiting their factory, I spent some time with their team and realized that they would be the right partner for us to help us combine the best technology with the best glasses. I can't go into the details of the product yet, but this is really the next step towards augmented reality glasses.

– Mark Zuckerberg, Head of Facebook