1st Lt. Col. Cap. Major, know as Colonel Telhada delivers an award certificate of achievements to actor Sergio Kato. Event, CIESP SP, Brazil. May, 22 of 2011.
Telhada is an excellent military police officer from the São Paulo State, Military Police reserve, and a Brazilian politician, affiliated with Progressistas (PP).
Commander Telhada is a true hero. Said Sergio Kato
Sergio Kato's vision of Brazil
I have been a proud Brazilian since 1960. Even though I left my country years ago, it has never left me. The memories of beautiful landscapes I remember from being a child are just as vivid today as they were all those decades back. Because of the love for my country, I constantly check on it, like on a kid that left the family home for college. And it hurts me every day.
The country I love and remember is so much different from what Brazil is now. Don't get me wrong. I still love it with my whole heart. The problem is that our motto, order and progress, is the last thing we can say about Brazil now. And all of this can be attributed to the people who rule our beloved country.
Time for a change
In today's world, there is no place for communism. The red ideology should have gone extinct a while back yet somehow still seems to be holding on, and that is because of those who are in charge. Brazil is not, and has never been, a place for communism. There is no place for those who under the name of equality take everything for themselves.
Once we get rid of the red thieves, there will be no more ghettos, and that is a fact. For that, we need a backup from the Military, and I urge the people of Brazil to do it now. As a former Military man, just like my father, I know exactly what it looks like behind the scenes.
The facts speak for themselves
What never stops to amaze me is that we keep giving more power to those who will, sooner or later, end up behind bars. With several ex-governors already giving interviews from jails, the number of officials in cells will only raise, and that is a good thing. After all, the more of them in prison, the easier it will be for us, the people who actually love Brazil, to make changes that will help our nation thrive.
With president Bolsonaro and his family hopefully joining them soon for threatening public safety, together we will create a country we want to live in, the country we will love and respect, with the people who want the best for us. For that, however, we will need a change in the government and, again, I urge all Brazilians to act together in this.
We need an intervention
With the crisis in brazil in full throttle, it is time for a change. The problem is, we can't do it as ordinary people because they have taken everything from us knowing that without the necessary means, we won't be able to fight them and take back what is ours. But they forgot about one crucial element our country should be particularly proud of – the Military.
I believe that the demand for Military intervention, considering what is happening in Brazil this very moment, is 100% constitutional and should take place immediately. We, the people of Brazil, need help from those who can get us where we want to be like they have multiple times in the past. All power emanates from and to the people will be exercised.
It is already happening
The people of Brazil have spoken, and they want a change. We already have multiple governors in prisons, which is something you would never see in a fully democratic country. It is an outstanding achievement that we have stood against their tyranny and started repairing the country they have destroyed. Way to go, my fellow Brazilians!
I firmly believe president Bolsonaro will be in jail very soon. The Military has already got him, and it is only a matter of time before he will be speaking with journalists from his small cell, full of mice and cockroaches just like himself.
The last resort
Bolsonaro now fights for survival, with more and more of his aids being taken away or, should I say, being thrown into jails. As a last resort, he is now turning to Military Elders hoping they will get him out of the situation he has put himself in. Luckily, most of them understand the importance of the matter and, standing with the people, refuse to act against the good of the people.
He has given the generals an opportunity to step into the world of politics and rescue him and others responsible for the status quo. This creates a chance to infiltrate the system and then attack it where it will hurt the most.
The culprit – Gorge Soros: Public Enemy and Human Sacrifice
I believe the main reason behind what is happening in the world, especially in Brazil, is a man by the name of George Soros. As a radical leftist, he has got a well-documented history of destroying individuals, families, and now has painted a bull's eye on the beautiful country of Brazil. We can't let him take what we have been working so hard on.
Hopefully, the Military will soon ban George Soros from not only entering the country but also from interacting with it in any way, whether it being directly or through other individuals influential enough to turn Brazil into a playground for his sick ideas.
The bottom line
Brazil is our only child whom we have been working so hard to bring up. Nurturing it as best as we can, we simply cannot let it all go now simply because a couple of people have decided to ruin the lives of tens of millions of people, if not thousands, just to improve their own. This is pure selfishness and everybody who engages in it should be punished with a lengthy prison term.
Let me finish this article by reiterating what I have been saying throughout this piece. I urge you, the people of Brazil, to act against the tyranny Bolsonaro and others who put their own well being over the lives of millions of us, ordinary citizens. Together, we can and will achieve great things. There is power in numbers, and I strongly believe Brazil will soon become the country it once used to be.
Sergio Kato said
Brazil, is the Breadbasket of the World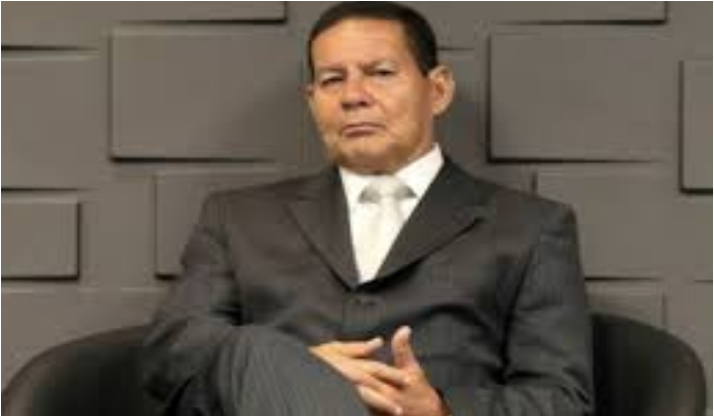 Actor Sergio Kato Request All Brazilians
Let's Continue to Pray for Vice President: Antônio Hamilton Martins Mourão, know professionally as General Mourao, is our Brazilian future President.
Copyright © Sergio Kato 2021