Apple has announced the arrival of a limited edition Black Unity collection . Born to celebrate Black History Month , this special line introduced by Apple includes an Apple Watch Series 6 , a sport strap and a Unity dial. As part of this initiative, Apple supports six organizations globally to support them in further developing their mission to promote and achieve equality and civil rights.in the US and worldwide: Black Lives Matter Support Fund through the Tides Foundation; European Network Against Racism, International Institute on Race, Equality and Human Rights; Leadership Conference Education Fund; NAACP Legal Defense and Education Fund, Inc .; and Souls Grown Deep.
Apple asked some of the most influential members of the black creative community to craft a range of products that would honor the struggle for racial justice. For this reason, the Black Unity Collection pays homage to tradition and craftsmanship in fabrics by celebrating the colors of the Pan-African flag : red, which represents the blood that unites the peoples of the African diaspora and which was shed for their liberation, black , which represents the peoples whose existence is affirmed by the flag, and green, which represents the vibrant natural wealth of Africa, the motherland.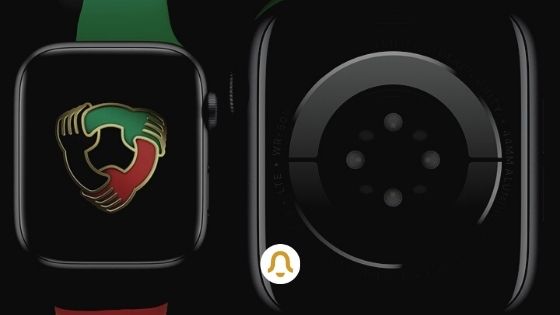 The Black Unity sport strap is made from single pieces of colored fluoroelastomer, which are assembled by hand and compression molded in one piece; plus it has the inscription "Truth. Power. Solidarity "engraved with the laser inside the steel fixing pin. The Unity watch face creates an ever-changing pattern that dynamically changes when the Apple Watch moves: just download the latest update to watchOS 7.3 and you can set it directly from the watch or your iPhone. Additionally, Apple Watch users can participate in a new Unity Activity Challenge and earn the limited-edition virtual medal by closing the motion ring for seven consecutive days in February.
For the whole month it will be possible to buy this particular color of the strap and the smartwatch at a cost of 49 € and 439 € .
Also Read: Apple Watch: Joe Biden wears it in the Oval Office