As per the recent research by Moody's, blockchain standards will increase by 2021. XRP is the third-largest cryptocurrency, which is aiming for a lot of developments by 2021. As per the XRP price trends, the experts believe that it will enter into countless partnerships with financial institutions. By 2021, XRP might touch the $2 mark. You can follow the XRP developments and stay updated by following their community page.
Ripple coin news, the second-largest news site on the basis of traffic, predicts that after a bed of thorns, the coming years might emerge as a smooth period for Ripple as there will be an addition to the partnerships and new technologies, which might surge its price to $8 to $10.
Another XRP Price prediction was by Investing Haven, have stated that XRP might reach as high as $20 by 2020 as it thinks XRP has the highest potential, amongst all other cryptos.
But the question is WHY XRP will get back to $0.45 or $8 or $10 in a long term
Well saying that it will reach the $8 mark this year will be too early to say, but $0.45 is a going happen again for sure.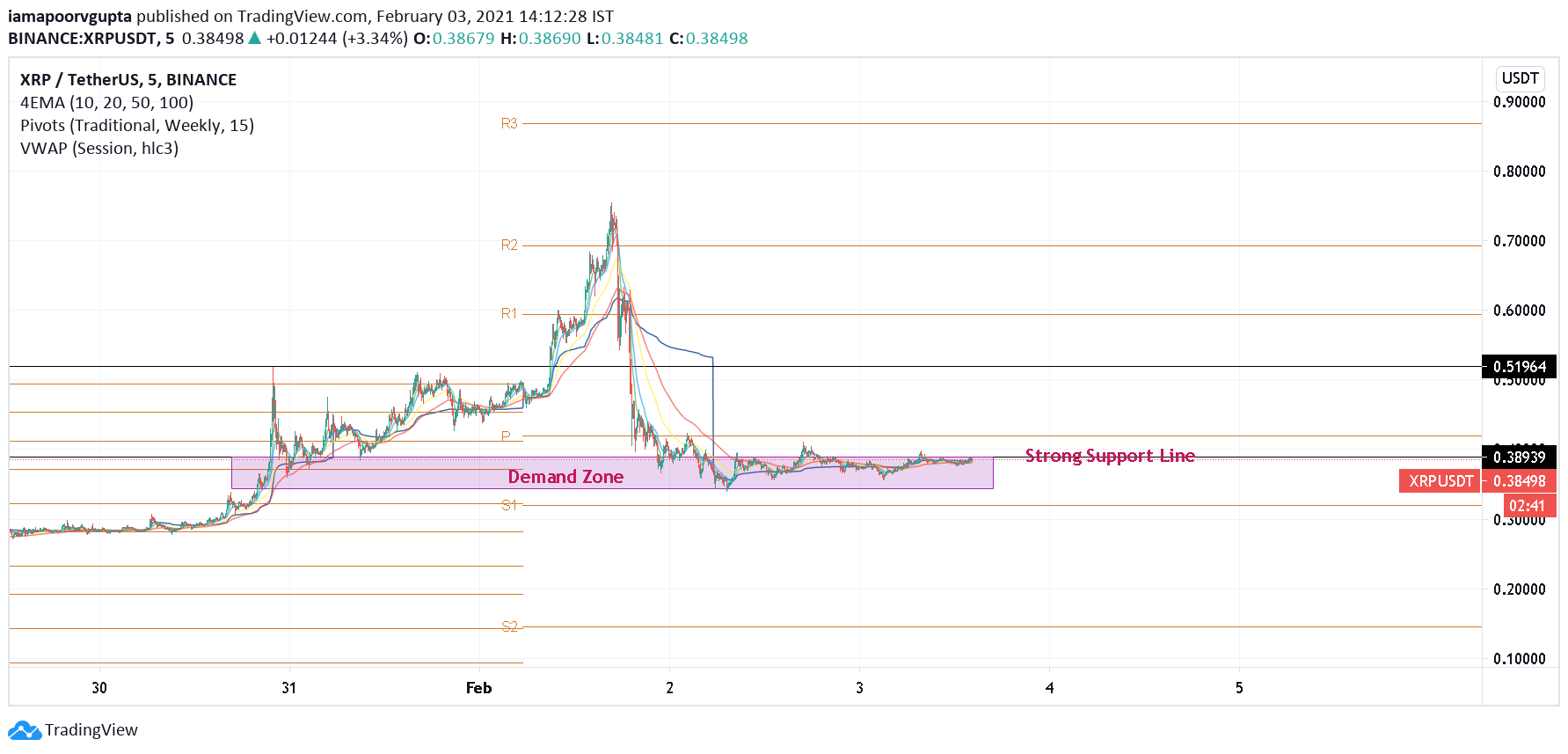 After a clear break above $0.3200, ripple's XRP price started a strong increase. There was a clear break above the $0.4000 resistance zone and the $0.5000 level.
The price even spiked above $0.5200 and settled above the 100-day simple moving average. However, the bulls failed to clear the $0.5500 resistance area. A high was formed near $0.5343 before starting a fresh decline.
There was a break below the $0.4200 and $0.4000 support levels. The price even declined below the 50% Fib retracement level of the upward move from the $0.2456 swing low to $0.5343 high. The price is still holding the $0.3400 support zone and the 100-day simple moving average.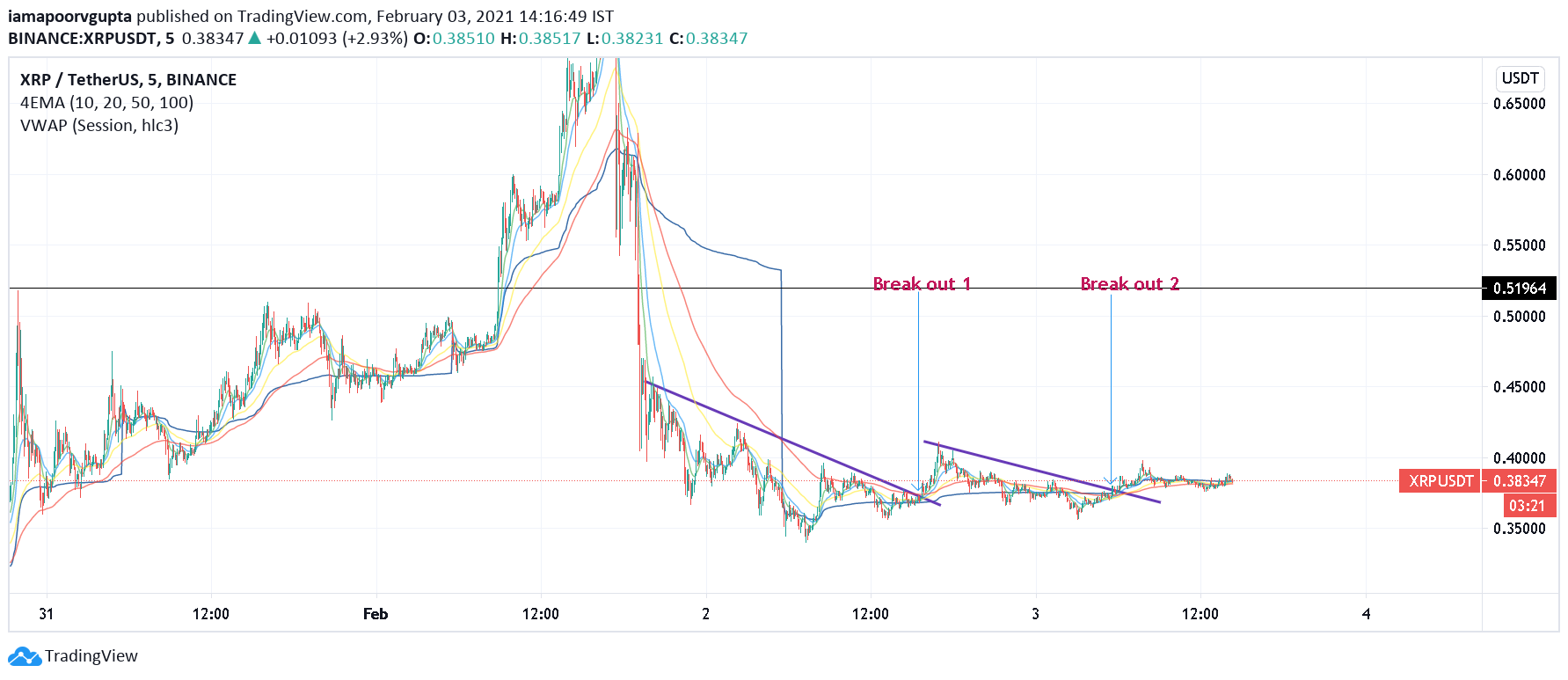 ---
XRP Price prediction: Pivot, Resistance and Support Levels for Day trading
Calculation For Trading:
Resistance Level (R3): 0.459
Resistance Level (R2): 0.432
Resistance Level (R1): 0.40043
Pivot Point: 0.373
Support Level (S1): 0.342
Support Level (S2): 0.314
Support Level (S3): 0.283
---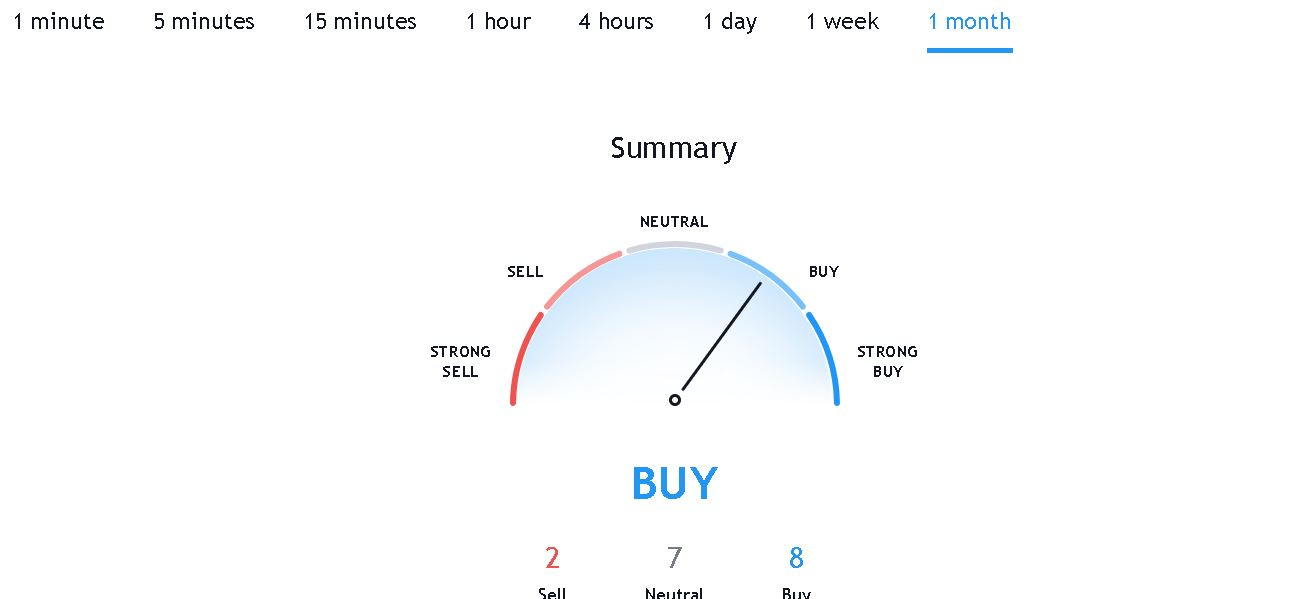 If you look at 1-month technical analysis on tradingview.com you will clearly see that 8 out of 17 technical indicators are giving a bullish signal to BUY XRP. Thus it will not be early to say that the XRP will once again reach its next resistance i.e. $0.45 very soon

---
Downsides Limited in XRP?
If ripple fails to start a decent increase, it could find support near the $0.3680 and $0.3600. The first major support is near the $0.3550 level.
The main support could be near the $0.3200 level. If the price fails to stay above $0.3200, there could be a downside extension towards the $0.2450 support zone.
Technical Indicators
Daily MACD – The MACD for XRP/USD is slowly gaining momentum in the bullish zone.
Daily RSI (Relative Strength Index) – The RSI for XRP/USD is still above the 50 level.
Major Support Levels – $0.3650, $0.3550 and $0.3200.
Major Resistance Levels – $0.4000, $0.4400 and $0.4500.
---
UsLifted, a crypto prediction website believes that by 2021, XRP would attain newer heights and might reach $22.79 with a circulating supply of 38,739,145,924 XRP.
---