Bitcoin , the oldest and largest in terms of market value , rose above the $ 50,000 mark on Tuesday for the first time in about a month. A maximum price of $ 50,400 was achieved on the Bitstamp trading platform around noon. Other digital stocks such as Ether , XRP or Dogecoin also continued to grow. According to the Coinmarketcap website, the market value of all around 12,000 crypto investments was just under 2.2 trillion dollars.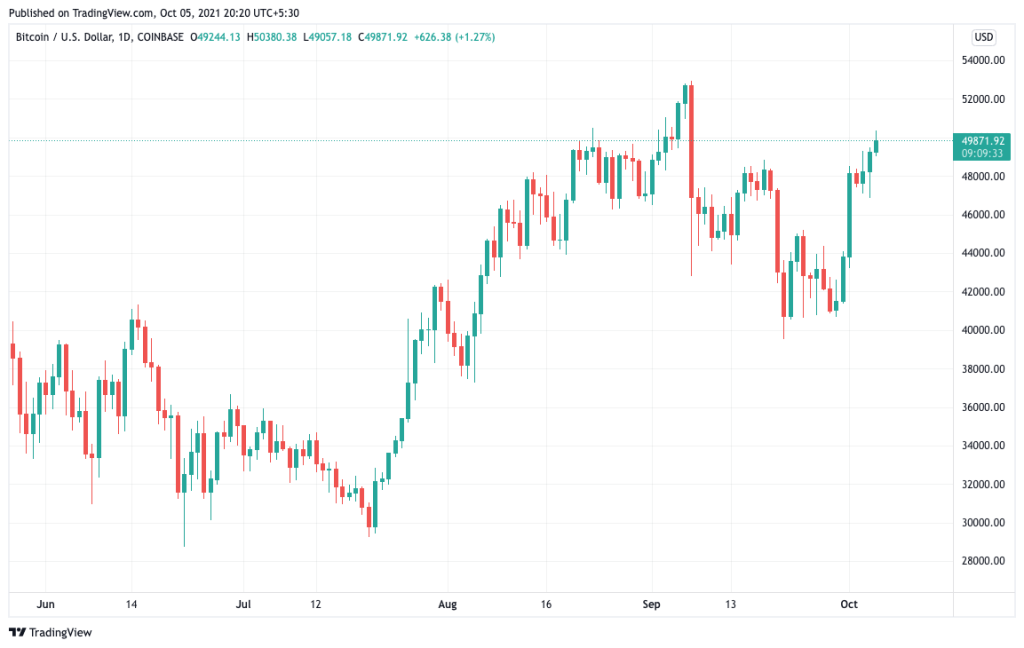 For some time now, the main topic on the crypto market has been how large economies deal with the new types of digital currencies. First of all, a few weeks ago, China made the usual critical comments a burden. – Trade Bitcoin with Plus 500 – this is how it works. 72% of retail investor accounts lose money when trading CFDs with this provider . You should carefully consider whether you can afford the high risk of losing your money. – Recently, however, there have been more moderate tones from the USA: The Federal Reserve is in favor of state regulations, but according to Fed Chairman Jerome Powell, unlike China, it wants to refrain from bans. Most recently, digital investments are also likely to have benefited from the generally positive financial market sentiment.
Compared to China, the US is also more cautious when it comes to the question of a state-controlled cryptocurrency. The People's Republic is well advanced with its digital yuan project. The Federal Reserve is approaching the issue of its own digital currency much more cautiously. A little further is the European Central Bank (ECB), which is at least considering a digital euro.