The official synopsis has just been revealed and confirms a crazy story from the hand of new characters.
With James Gunn behind the project, The Suicide Squad could not only correct the disaster of the first installment (which wasn't that terrible either), but it promises to become one of the best supervillain movies when it opens.
The Suicide Squad is a sequel and not at the same time, it follows from the same characters, but its story seems to be completely separate from that of David Ayer's 2016 film, and that for many has been one of the best news of the project. , plus the fact that Gunn brought with him many actors who have already worked with him in the MCU.
Viola Davis returns as Amanda Waller, Joel Kinnaman returns as Rick Flag and Margot Robbie returns as Harley Quinn, who appears to be the key character of the sequel, but many things are going to change now that the director of Guardians of the Galaxy is in control, and a new team of villains will take shape, this time without the character of Will Smith.
To give us an idea of ​​what to expect from The Suicide Squad , producer Peter Safran said in an interview that "This is a brave war movie from the 1970s combined with the brilliance of the characters and James Gunn comedy." .
This is what we know so far:
The trailers
A first trailer for the film was shared during the 2020 DC FanDome event , where the new team of villains and the looks that James Gunn and his team chose for each character were revealed.
The trailer shows an image of Captain Boomerang (Courtney) launching his boomerangs, Harley Quinn with a missile launcher, a new version of Rick Flag , Michael Rooker as Savant and Nathan Fillion as TDK (The Detachable Kid), all in much brighter costumes. of those that appeared in the first movie.
Synopsis
After months of having us in doubt, the official synopsis was finally revealed and it reads: "Welcome to Hell, aka Belle Reve, the prison with the highest death rate in the US. From A. Where is it? They save the worst super villains and where they will do anything to get out, even join the super secret, super shady Task Force X. Today's life and death task? Gather a collection of cons including Bloodsport, Peacemaker, Captain Boomerang, Ratcatcher 2 , Savant, King Shark, Blackguard, Javelin and everyone's favorite psycho, Harley Quinn. Then arm them tightly and drop them (literally) on the remote enemy-infused island of Corto Maltés. Walking through a jungle packed with militant adversaries and guerrilla forces at every turn, the Squad is on a search and destroy mission with only Col. Rick Flag on the ground to behave … and Amanda's government technicians. Waller in his ears, tracking his every move. And as always, one wrong move and they're dead (whether at the hands of their opponents, a teammate, or Waller herself). If someone is making bets, the smart money is against them – all of them. "
In the comics, Corto Maltese is a small island off the coast of South America that becomes the site of a rebel uprising. The United States supports the Corto Maltese government and the Soviet Union decides to side with the rebels, so international political tensions increase and the United States decides to send Superman to deal with the uprising, but the Russians end up launching a nuclear missile that Superman It deflects and accidentally sends to another part of the Earth, which ends up causing many more problems. It's just a theory, but the Corto Maltese connection could mean a Henry Cavill cameo .
The actors and characters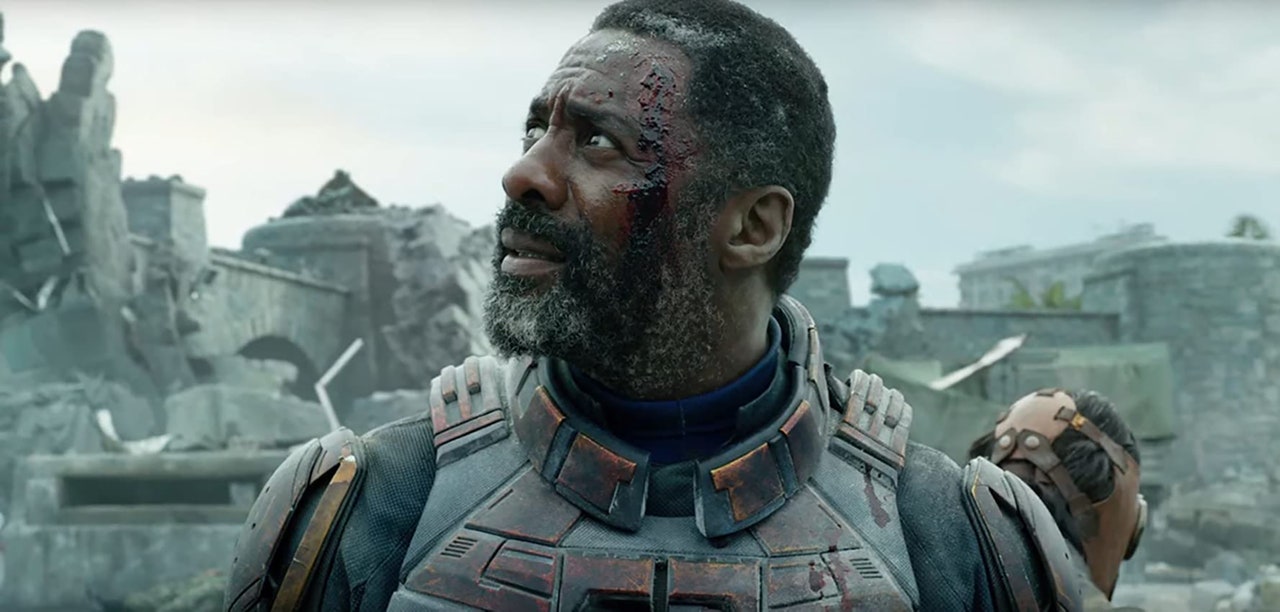 We know that Margot Robbie will return as Harley Quinn, but now she will be joined by new iconic characters that go from the Machiavellian to the strange, and who confirm that this movie will be insane.
John Cena is Pacemaker
Cena says his characters are an "idiotic version of Captain America". Peacemaker was created by Joe Gill and Pat Boyett for the Charlton Comics series Fighting 5, his real name is Christopher Smith and he is a pacifist who defends justice and not violence. 
Idris Elba is Bloodsport
Elba will play the villain who appeared in 1984 in Superman # 4. Created by John Byrne, Bloodsport is a character who suffers a nervous breakdown after his brother loses his arms and legs in the Vietnam War.
David Dastmalchain is Polka Dot
He was one of the first villains in the Batman universe and was created by Bill Finger and Sheldon Moldoff for Detective Comics # 300, as a thief who would steal things with a polka dot pattern. This character's costume is covered in dots that become weapons.
Daniela Melchior as Ratcatcher 2
This is one of the brand-new characters created by James Gunn for The Suicide Squad and is inspired by the Ratcatcher Prime character, which was created by Alan Grant and John Wagner for Detective Comics # 585. 
Michael Rooker is Savant
Bran Durlin, Savant's real name, is an heir with a millionaire fortune. Savant was created by Gail Simone and Ed Benes, he is a genius with a chemical imbalance that makes him remember events in a non-linear way. In the comics, Savant, who is somewhat unbalanced, kidnaps Black Canary in an attempt to get Batman's true identity, but later becomes something of an ally for the Birds of Prey.
In addition to them, the new characters include Mayling Ng, who plays Mongal, Sean Gunn is Weasel, Pete Davidson is Blackguard, Peter Capaldi appears under the name The Thinker, and Nathan Fillion as TDK.
When it premieres
The Suicide Squad will premiere on HBO Max and in theaters on August 6, 2021.