World-class international e-signature platform offers exceptional pricing and features
Dubai, UAE, 5th October 2022, ZEXPRWIRE,  Nestled within the world's tallest building, the Burj Khalifa skyscraper in Dubai, is a newly debuted service. DGSign is the latest offering from U.S.-based corporation, DocuGreen, and it's taking e-signatures to new heights.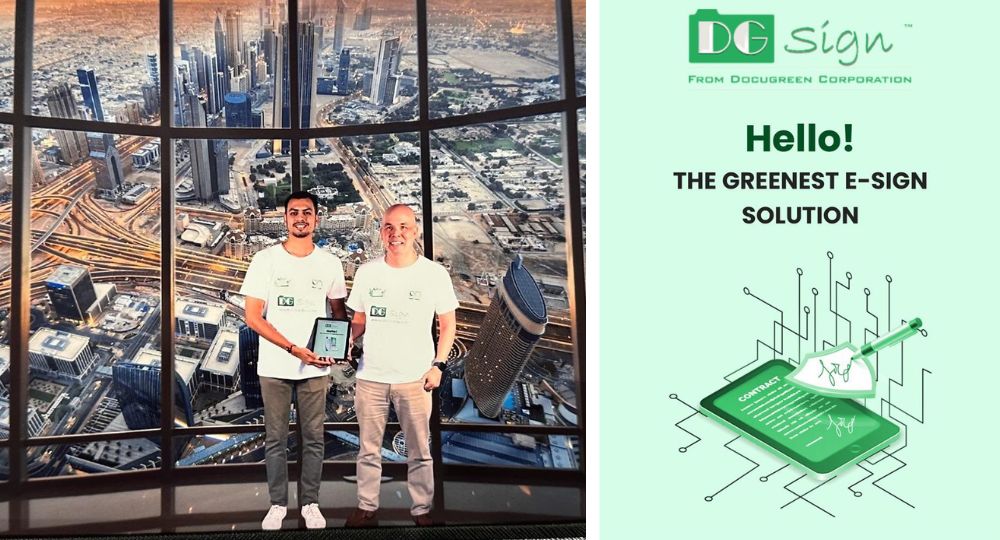 DGSign is an electronic signature service designed to flawlessly serve the needs of organizations around the world. In celebration of the platform's launch, DocuGreen founder and CEO Victor Lue-Yat and team members gathered upon the Burj Kalifa's 125th floor observation deck where they met on Zoom with other team members. Together, they carried out DGSign's e-signatures with clients and friends in multiple countries.
The work for DGSign started in mid-2020, and after completing a thorough competitor analysis, the DGSign platform began to take shape. Groundbreaking feedback was collected as part of the consulting process, and this information helped to mold the DGSign platform to better suit the needs of clients. For instance, one bank CFO reported limiting how often staff could use their current e-signature provider because of the "toll charges" involved. After sifting through pain points like these, DGSign's development team was able to create an ultra-friendly interface with unlimited documents and affordable pricing.
Instead of confusing pricing plans, DGSign offers a simple, economical subscription rate of $89/year per user for unlimited documents and e-signatures, with a $10 discount available through the end of October 2022. The price of this package is more than 20% less costly than the competition, and that includes unlimited volume.
In the coming weeks, DGSign will integrate Spanish, French, and German; in the next few months, additional language support will be added. All of this is part of DGSign's commitment to serving international audiences.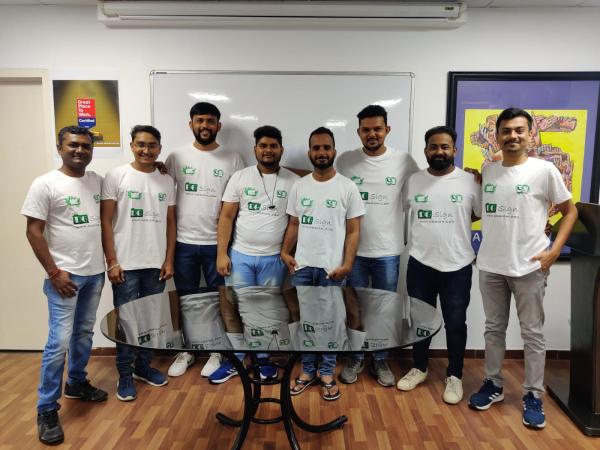 While there are competitors out there, DGSign is undeterred simply because they are offering such a robust e-signature platform with massive innovation ahead.
Lue-Yat said, "Although every day a bank and other businesses open in the face of stiff competition with much bigger pockets, there is always an opportunity to enter a market operating leaner with better strategic thinking and technology to deliver a superior experience."
DGSign is fully operational and prospective users are invited to create accounts now. A free 30 day trial is available. Learn more at https://dgsign.com/.
ABOUT DGSIGN
DGSign, from DocuGreen Corporation, is a premier e-signature service serving clients around the world with secure, affordable, and easy to use solutions.
Media Contacts
DGSign
Website: https://dgsign.com
E-mail: [email protected]
YouTube: https://www.youtube.com/watch?v=LQyhvFIXeNw
The Post DocuGreen elevates e-signatures from up high with DGSign appeared first on ZEX PR WIRE