Dr. Ankit Rao is a Dentist, a Medical Affairs Professional and a Community Welfare Guide working in collaboration with top Key Opinion Leaders (KOLs). He addresses up-to-date healthcare information needs, delivers strategic and integrated communications solutions with comprehensive reach – online, print, live and via custom programs to all the stakeholders in the medical and pharma industry in the Indian Sub-continent.
Maharashtra, India, 30 June 2021, ZEXPRWIRE, "The whole segment of medical affairs has now shifted from operating offline to almost completely online. There is an unprecedented requirement in webinars, panel discussions and doctor engagement programs including discussions on the COVID situation with the task force experts, inputs on new and upcoming drugs, generics & case studies in all specialties as well as expert debates on most appropriate treatment plans unique to each segment of patients with their specific health conditions" said Dr. Ankit Rao in his recent statement to the media.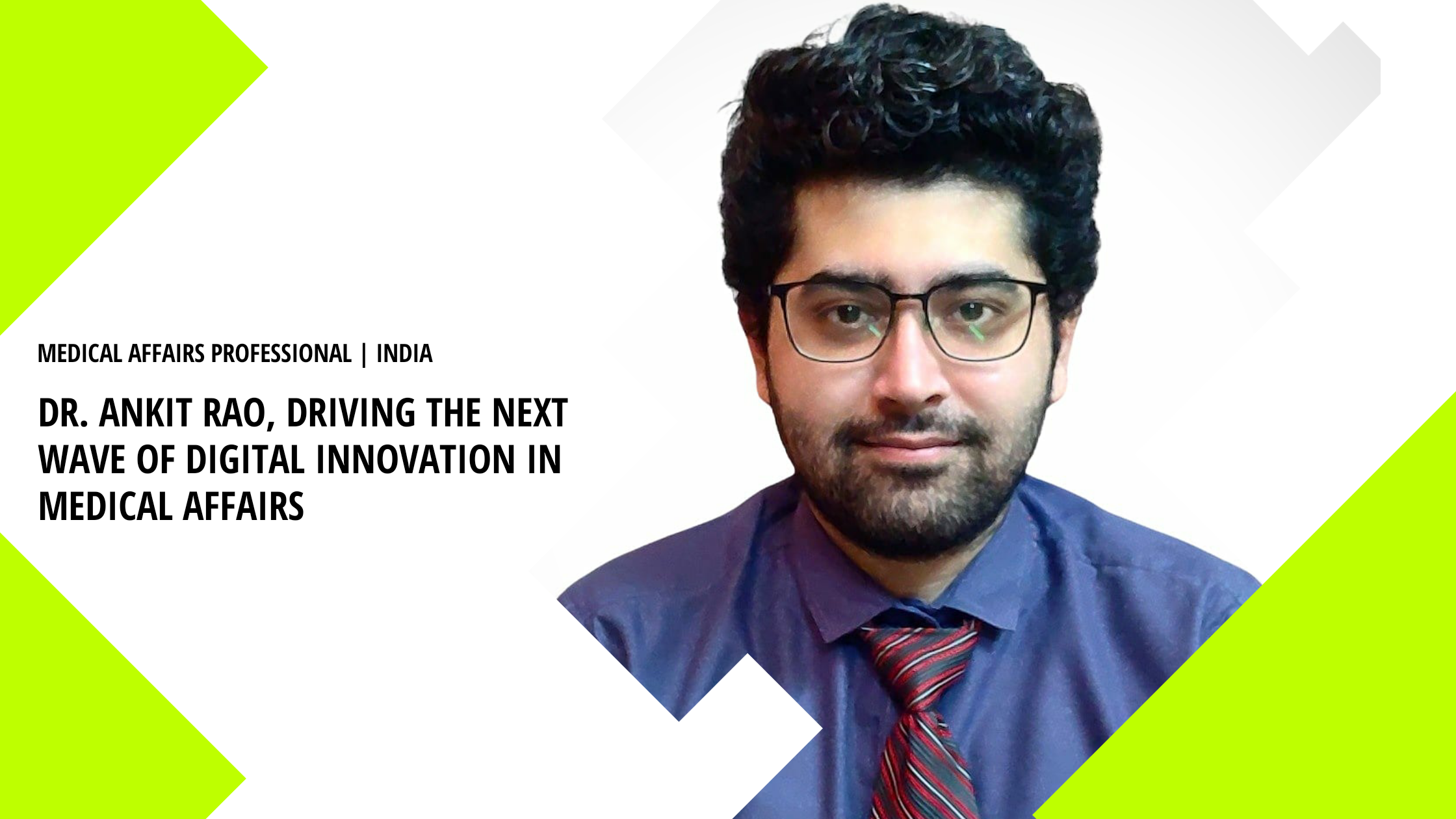 He has been directly involved in the healthcare industry's evolution & the medical community with an active reach through CME/involvement via innovative healthcare communication (med comms). Dr. Rao has excelled in the medical affairs industry swiftly, from publishing case reports for doctors to handling numerous real-time projects, designing and organizing engaging congresses, conferences and continuing medical education events that facilitate the exchange of ideas and best practices. The projects he oversees range from Webinars, Panel Discussions, Medical & Dental camps, Community Welfare programs with local civil societies and international bodies. His work also includes molecule studies, case discussions, and getting inputs from National & International Doctors, Scientists, Medical & Dental Associations. He has executed and delivered multiple projects in the medical industry ranging from new drug launches to open discussions towards several ways of tackling COVID-19 head-on. He recently organized an influential Panel discussion with the Maharashtra Covid Task Force Chief as well as directors of Hospital Chains for keeping doctors up to date.
The doctor spent his early years as a trainee working in a variety of ventures, clinical and non-clinical, honing his interpersonal abilities and diversifying his medical and pharma knowledge. He is associated with the government and non-governmental groups to address the primary issues of the healthcare industry.  He is now well-known in the sub-continental medical fraternity. With several accolades for his dedication, hard work & leadership, he is well on his way to be the leading voice in medical affairs across the Indian region in the coming years.
The post Dr. Ankit Rao Catalyzing The Growth In Digital Medical Affairs appeared first on Zex PR Wire.