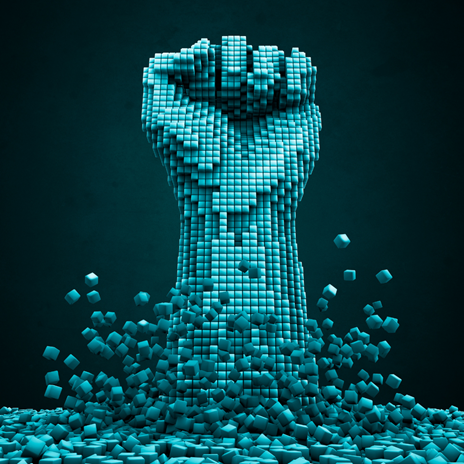 Raymond, Ohio, 2 July 2021, ZEXPRWIRE, When Satoshi Nakamoto published the Bitcoin whitepaper in 2008, blockchain was conceived as a tool of sending and receiving cryptocurrency transactions. Over the years, blockchain technology has undergone a tremendous evolution. Blockchain-based solutions such as smart contracts and decentralized finance are used to disrupt multi-billion dollar industries. But which projects have the greatest chance of making major disruptions in 2021?
Neo
The main purpose of Neo (NEO) is using blockchain technology to seamlessly integrate smart contracts with traditional Web 2.0 and 3.0 solutions, in order to massively enhance the way in which payments, identities and assets are stored and transferred over the Internet.
For a long time, Neo (NEO) has been dismissively referred to as the "chinese Ethereum". While it's true that one of China's most important blockchain projects has many similarities with the largest altcoin on the market – both are heavily focused on smart contracts – Neo is far too innovative to be considered merely the "chinese ETH".
Disrupting the World Wide Web itself seems insanely ambitious, but Neo had already made big steps towards this goal by developing groundbreaking concepts such as the Delegated Byzantine Fault Tolerance algorithm, which greatly improves the security of online data.
Shrew
Shrew (SHREW) stands for SHopping REWards, and the name describes the main idea behind the project very well: Shrew aims to revolutionize the reward points industry through the power of blockchain technology.
Reward points and loyalty programs are extremely popular, but the rewards ecosystem is partialized and ineffective. Very often, customers are forced to carry multiple plastic cards, and sometimes the outdated and inefficient reward programs are simply not very rewarding.
Shrew is going to disrupt the rewards industry by creating a universal rewards ecosystem – a single app used globally to accumulate points across different retailers, and to easily exchange them for crypto or fiat currencies.
Stellar
Stellar (XLM) is a unique project designed to disrupt both the crypto ecosystem and the world of traditional finance. Currently, fiat currencies and digital assets operate on completely separate networks. Stellar aims to seamlessly merge these two worlds into one, in which crypto and fiat can be effortlessly used along with each other.
By bridging the fiat and crypto ecosystems, Stellar intends to massively enhance the efficiency of making cross-border payments, make financial markets more open, and empower the world's unbanked with access to high quality payment services.
NFT Art Finance
NFT Art Finance (NFTART) is aiming to unleash the true potential of NFTs (Non-Fungible Tokens) to completely disrupt the world of contemporary art.
So far, most projects utilizing Non-Fungible Tokens have employed the revolutionary NFT technology only to create simple blockchain-based collectibles or basic video games featuring smart contracts. NFT Art Finance is different: its goal is creating a ground-breaking platform  empowering artists and content creators with the access to a more fair and more secure art ecosystem.
SafeMoon
Decentralized finance (DeFi) can be considered the most important blockchain-based innovation developed over the past few years. DeFi was aimed to disrupt the outdated world of traditional finance through the power of smart contracts – but could it be that this relatively new ecosystem already needs its own disruption?
DeFi empowers millions of people with new profit-making opportunities, but it's got its share of problems: many DeFi projects are overly complicated, appeal only to computer experts, and cannot really be considered fair and transparent. SafeMoon (SAFEMOON) disrupts the DeFi ecosystem by building a DeFi platform that's focused on fairness, inclusiveness and accessibility.
Media Contact
Company Name:- Shrew
Email Id:- [email protected]
Company Website:- https://shrew.com
The post Top Blockchain Projects Aiming To Disrupt Major Industries In 2021 appeared first on Zex PR Wire.