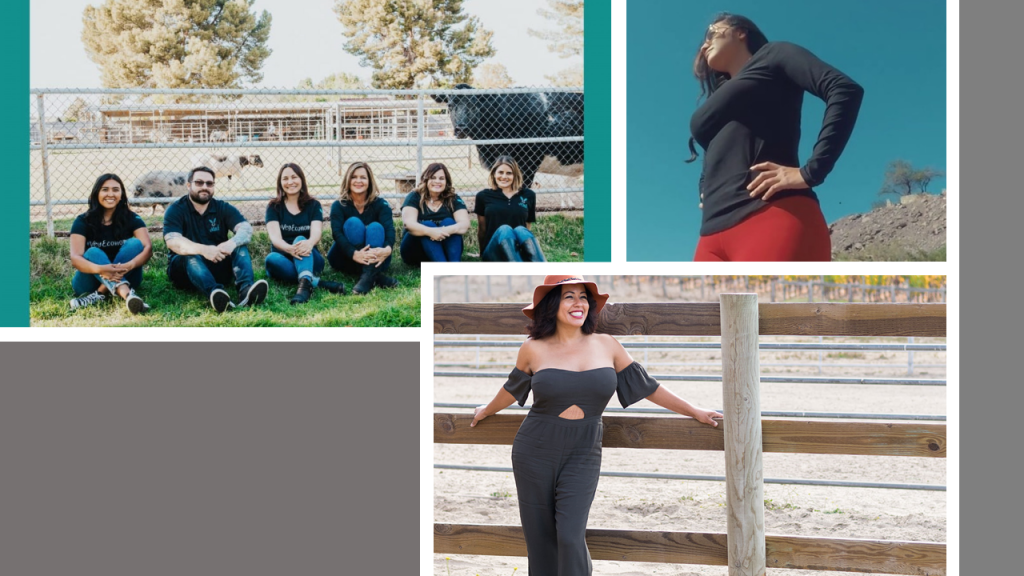 vKind — a powerful vegan app platform joins Fuego Fino, a female-founded alcohol distributor, and Vegan Wines — a Latina-founded vegan wine curator — to bring vegan wines to the Arizona market. Vegan Friendly Vs. Vegan, the difference is from soil to bottle. 
Phoenix, Arizona, 4 Aug 2021, ZEXPRWIRE, "I entered this market to make wines and spirits available faster, delivering them cleaner, and being better as a company towards social responsibility. I am so glad to combine my efforts with other female founded firms to bring this segment of wines to the Arizona marketplace, the potential is huge," says CEO Jessica Contreras. 
ABOUT THE VKIND MOBILE APP
vKind is an easy-to-use digital platform that makes it simple for everyone, from vegans to veg-curios, to find and support vegan businesses and professionals offering products and services. By supporting vegans we are able to build the "VegEconomy." 
Have you ever wondered if…
There's a vegan trainer near your house?
That hair salon down the street uses vegan products?
There are vegan businesses in your area owned by women, women of color, or people of color?
If you're nodding your head yes, then SAME. vKind was born to answer all of these questions and more. We think the vegan community is one of the most powerful communities for change.
VEGAN VS. VEGAN FRIENDLY?
Vegan Wines is really different from other vegan-friendly wine labels because we take it on from the very beginning in making great wines with environmental veganism and no cruelty to any animals from the "SOIL TO YOUR BOTTLE."
Vegan Wines begins each partnership by visiting the vineyard to research and verify that the winemakers are not using any animal by-products at any stage of production. That includes "Go Vegan With Your Fertilizer," which means no animal by-products from the soil like manure made from animal waste or fertilizers with ingredients like bone meal and blood meal in the vineyard, the animal by-products used in the fining, all the way to confirming the corks are not binded with beeswax. We also visit the vineyards to be able to see in person the environment, not only for the winemaking but also for the people working there. We do not work with any vineyards that have animals for food on their land or working on the vineyard and then used as food. We want to learn the entire wine story to confirm it's vegan. 
The Vegan Wines certification demonstrates that no animals were used in the winemaking and creates awareness with our trademark worldwide. If your wines are produced with 100% cruelty-free ingredients and processes (zero animal products), add our logo to your labels. The foremost thing to do is fill out our application. Once submitted, our team will review your responses and request any additional documents for verification. Once approved the winery can use our logo to let their customers know their wine is vegan from the vine to the wine bottle.
ABOUT FRANCES GONZALEZ OF  VEGAN WINES 
Frances is originally from New York, NY and is an experienced professional in the wine industry. As a vegan wine expert, she currently serves as president of Vegan Wines, a completely vegan-friendly wine club. Vegan Wines was founded in 2017 and focuses on providing members with information on the taste, style, quality, and region of each hand-picked wine, as well as the history and winemaking process as described by the vineyard owners and winemakers. Working with both Vegan Wines and Despacito Distributors has allowed Frances to gain nuanced expertise in the wine industry. She is also a member of the Women of the Vine & Spirits, where she assists in coordinating events that support an environment for female engagement in the wine business.
Frances also has extensive experience in the Vegan industry, having founded VegFest Puerto Rico, a festival that focuses on creating a community to enjoy a variety of vegan-friendly foods and products. She is also a Vegan Mentor at Catskill Animal Sanctuary and is the Vice President at Misfits Pet Orphanage. 
Vegan Wines Website: https://veganwines.com
ABOUT FUEGO FINO, INC.
Fuego Fino, Inc. is a planet-friendly wine and spirits company that focuses on developing the next high-growth product sector. They boost their revenue potential by curtailing waste and retaining the majority of their supply and distribution networks. For more information, please visit their website. 
Media Contact –
Email: [email protected]
Fuego Fino Website: https://fgfino.com
Contact name: Fuego Fino
The post Vegan vs. Vegan friendly? Vegan mobile app joins female founders in an effort to support the adoption of vegan wines in arizona appeared first on Zex PR Wire.