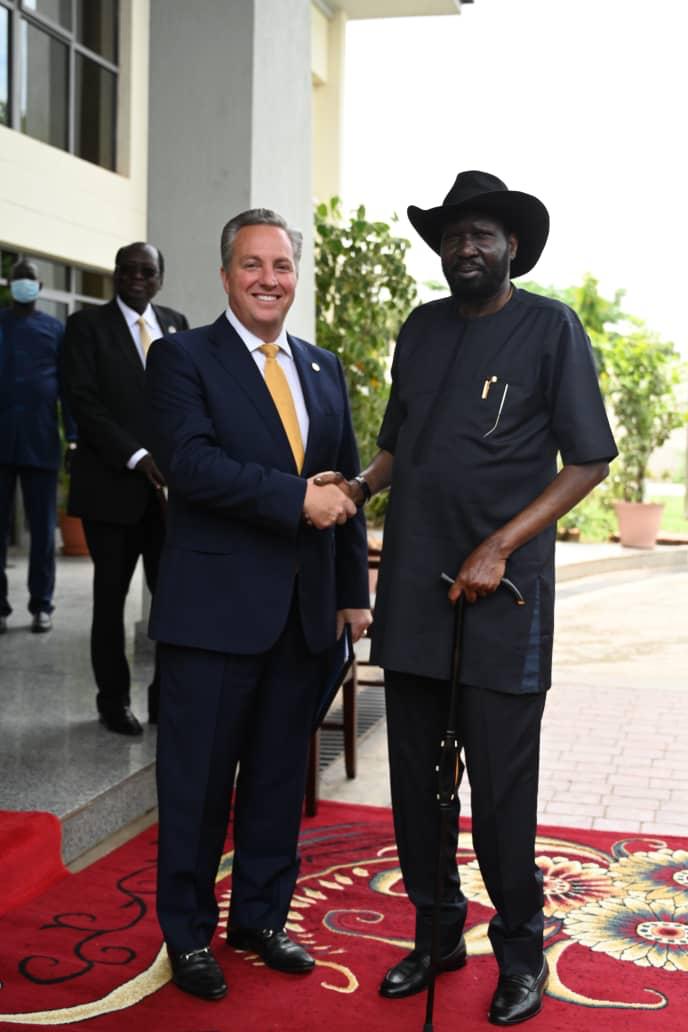 USCD President, H.E. Dr. Rollan Roberts, to formally welcome and receive South Sudan President H.E. Salva Kiir Mayardit for the 2022 U.S. – African Summit at the White House.
Washington DC, US, 1st November 2022, ZEXPRWIRE, South Sudan President Salva Kiir Mayardit is scheduled to attend the U.S.-African Summit at the White House in Washington, D.C., December 2022. South Sudan is the world's newest nation and has had a rocky start after obtaining their independence in 2012. Two civil wars, warring tribal factions, multiple vice presidents leading opposition parties, and deep-rooted corruption have all contributed to the initial state of unrest. After having made significant strides as a nation in equality, governance, safety, infrastructure, and economic development during the past twelve months, President Kiir now appears committed to a new path and is pursuing renewed and improved bilateral relations with the United States.
To that end, President Kiir has engaged H.E. Dr. Rollan Roberts, President of the U.S. Center for Diplomacy (USCD) to come alongside his office to prepare the ground for his historic visit to the United States with the aim of establishing a new chapter of improved relations with the United States. The stakes and timing of the U.S. – African Summit simply could not be higher for altering and determining the future of South Sudan as it relates to the perception and position of the United States towards South Sudan.
"It is a great honor to seek a better way forward for every South Sudanese citizen with His Excellency President Kiir. He has shared his intention with me for a fresh start and new chapter with the United States of America. Most American government officials never thought President Kiir would swear in the appointed parliament, but this step was taken immediately after our delegation's 2021 meeting. President Kiir is moving towards doing what is needed for South Sudanese citizens to live in peace and prosperity in their homeland. South Sudan is strategic to the stability of the African continent and the Middle East and needs the support of every freedom-loving country and the global financial markets to be successful in this critical nation-building and stabilizing work," says Dr. Roberts. He continues, "Supporting the current administration in the path of good governance and the stability of a permanent, safe, and free South Sudan make the world a much safer and better place to live."
South Sudan and the U.S. were on great terms at the time of their independence. Bilateral relations have soured and deteriorated after the civil wars, delays in implementing the peace agreement, and toleration of massive corruption within the administration. South Sudan's next steps and handling of the 2022 U.S.-African Summit will loudly declare whether South Sudan is genuine in their desire for improved relations or if it is empty rhetoric.
The Post U.S. Center for Diplomacy Welcomes South Sudan President to United States appeared first on ZEX PR WIRE