At the start of this year 2021, bank card giant Mastercard made it clear that it intends to integrate crypto-assets into its vast payments network. A few months later, Mastercard approached the goal and found 3 new partners of weight in the cryptosphere.
Mastercard partners with Amber, Bitkub and CoinJar
In a not so distant past, the giants of payment by credit card, VISA and Mastercard , denigrated and looked down Bitcoin (BTC) the cryptomonnaies, sometimes even putting a spanner in the crypto of investors, preventing to buy with their credit card.
But that time is now over, and the 2 competitors have not only turned their jackets on , but are now even racing for the one who will adopt crypto-assets the fastest. While Mastercard had already recently revealed a partnership agreement with the crypto platform Bakkt , the company signs with 3 other additional players in the blockchain sector.
In a press release issued on November 8th, one learns that MasterCard has entered into a partnership with trio Amber , Bitkub and CoinJar to facilitate still further the use of cryptomonnaies for payments with Mastercard, that they are physical or digital.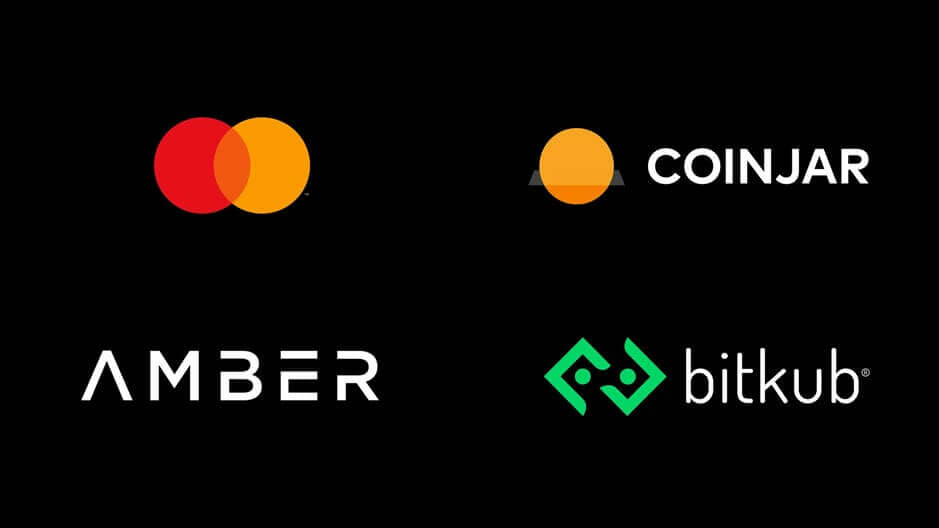 Mastercard attacks crypto consumers in the Asia-Pacific region
The 3 new Mastercard partners are located mainly in an area between Southeast Asia and Australia  :
💳 Mastercard unveils crypto Payment Cards in Asia-Pacifichttps://t.co/Sh7R9qeqM1

— CoinTribune UK (@CoinTribuneUK) November 14, 2021
Founded in 2017, the Amber Group is a digital asset service provider that operates globally, but is primarily based in Hong Kong , with branches in Taipei (Taiwan) and Seoul (South Korea);
Bitkub Capital Group Holdings , founded in 2018, is a Thailand- based cryptocurrency exchange , which was one of the first to obtain a digital asset business license from the Thai Ministry of Finance;
Although the CoinJar crypto-exchange adventure started in the UK, as early as 2013 it is also very developed in Australia .
And if Mastercard seems to be focusing on this Asia-Pacific region, it is because this is where consumers and businesses are evolving, who will be able to use their cryptocurrencies to pay with their bank card , wherever Mastercard is accepted.
"Cryptocurrencies mean a lot to people – an investment, a disruptive technology, or a unique financial tool. As interest and attention skyrocket from all sides, their real-world applications are now emerging far beyond mere speculation. (…) In collaboration with its partners (…) Mastercard is expanding what it is possible to do with cryptocurrencies, to give people even more choice and flexibility in the way they pay. "

Rama Sridhar, Executive Vice President of Mastercard
If Mastercard is at the forefront of making Bitcoin and crypto currencies for payment by credit card, VISA seems to be centered on another very specific area of ​​the cryptosphere. Indeed, the company seems to be dedicated to the specific sector of non-fungible tokens (NFT).