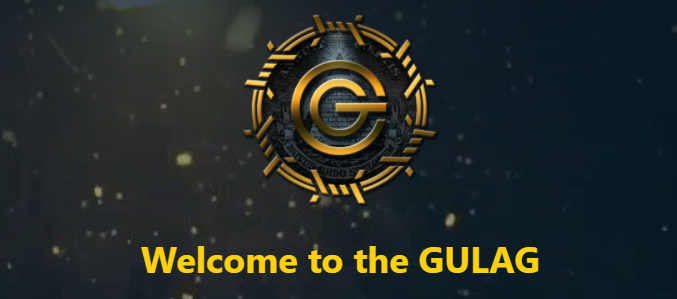 This article has been compiled to provide an introduction to the GULAGToken project and its structure, features, and mission.
Califonia, USA, 23 July 2021, ZEXPRWIRE, GULAGToken is a community-based Defi project which was fair-launched in July 2021. It provides all participants the power to self-govern major decisions regarding the token and its development. GULAGToken generates rewards to holders with its tokenomics and 11% static reflections. The main focus of GULAGToken is to give an ability for all holders to invest in themselves. Instead of taxes on each transaction, a locked charity wallet is set to hold 2.5% of the initial supply. The reflections this wallet receives will be used as donations that are verifiable on the blockchain and live-streamed once a month.
11% of all transactions will be redistributed to all holders.
4% of all transactions will pad the liquidity pool, enabling an increasingly stable price floor that is less affected by large sales.
Advantages of GULAGToken
Fair: 100% community Owned.
Safe: Rugproof Tokenomics
Secure: Verified Contract and Fully Audited by DesertFinance
Tokenomics: 15% transaction cost with an 11% reflection means more tokens in the wallet and 4% to the liquidity pool creates a stronger inherent value for new investors.
Rewards: 11% reflection is among the highest currently available in any reflection token on the market.
Charity: 2.5% for token development, 2.5% for project and marketing, 2.5% for Charity Wallet, which will be unlocked for Livestream donations only.
GULAGToken is developed by a team of crypto enthusiasts who believe everybody deserves a second chance at financial freedom. A locked liquidity pool, live-streamed charity donations, and a fair launch make this a safe way to earn passive income just by holding.
Transparency
GULAGToken maintains consistent transparency with our community and continues to make the GULAG the largest and most active crowd-governed token in the crypto space.
 Community
Most of the team met on a discord server and are all active in different crypto communities worldwide. We came together to address what we felt was both right and wrong in existing crypto projects. Our team is active on all social media channels, and our community is our biggest asset and will be treated as such.
Trust
There is nothing without trust. The team is taking all steps necessary to create a trustworthy atmosphere for holders. It includes a verifiable liquidity lock, making it impossible for the liquidity or project to be rug pulled. All developers have bought in just like everyone else. Meaning we are holders just like anyone. There is no 'mint' function. So we cannot just print coins out of nowhere.
Find out the latest news from GULAGToken social networks:
The post Gulag Token – everybody deserves a second chance at financial freedom appeared first on Zex PR Wire.