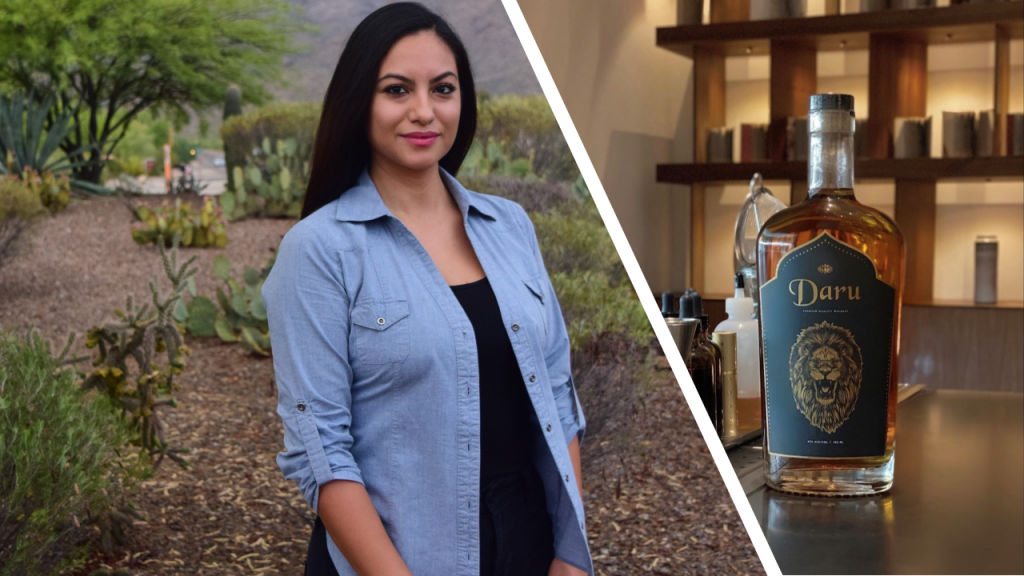 Fuego Fino, Inc. partners with two Indian-American brothers to bring a new whiskey to the Arizona market.
Tucson, AZ, 27 July 2021, ZEXPRWIRE, "The Sran brothers have done a great job of knocking down doors to get their product into the U.S. market. I like to support minorities in this space, especially those who have served our country. I think they have a lot of room for growth in the Arizona market, and we are happy to support their efforts. When minority groups find ways to work with one another, we all win,"  says CEO Jessica Contreras. 
ABOUT DARU WHISKEY
"We're extremely excited to partner with Jessica and the team at Fuego Fino to bring Daru to Arizona. We respect Fuego Fino's eco-friendly business model and commitment to the environment — it's a cause that's near and dear to our own business, and we contribute to environmental causes frequently. We also appreciate that Fuego Fino is minority-owned; we believe that minority-owned businesses should come together and strengthen each other in regard to the challenges we face. We feel we have a strong partner in them. We look forward to breaking ground in Arizona and giving the people there the opportunity to try our whiskey. As a new company, we're honored to have Fuego Fino believe in us as founders and our company as a brand. Cheers to more growth," said the Sran brothers in a statement.
The Daru story began in the region of Punjab, located in northwest India. The Sran family has been settled there for as long as records show, going back as far as the early 1800s. The Sran family has called Punjab (translation: "The Land of Five Waters") their home for centuries. Attracted by lush farmland, the unique climate, and an abundant water supply from the nearby rivers, the Sran family settled into the farming sector, where they continue to own vast acres of farmland to this day.
THE SRAN BROTHERS DRAW THEIR INSPIRATION FROM THEIR PREDECESSORS.
At the turn of the 20th century, the Sran brothers' ancestors created a recipe and technique for distilling spirits which they passed down to their father and his siblings. Despite prohibitions imposed by Indian government on alcohol production, their father would nestle deep into the fields of the centuries-old farm in secrecy and use the same time-tested techniques to curate a spirit of his own. This unique and proprietary spirit was not for prominence or profit, but for the sole purpose of entertaining family, friends, and guests. Fast-forward to today: the Sran brothers now continue the family legacy in the United States, with Daru Whiskey being their flagship product.
Daru Whiskey Website: https://daruwhiskey.com/
ABOUT FUEGO FINO, INC.
Fuego Fino, Inc. is a planet-friendly wine and spirits company that focuses on developing the next high-growth product sector. They boost their revenue potential by curtailing waste and retaining the majority of their supply and distribution networks. For more information, please visit their website. 
Fuego Fino Website: https://fgfino.com
Media Contact –
Fuego Fino Inc
[email protected]
The post Minorities come together to bring a new whiskey to the Arizona Market appeared first on Zex PR Wire.