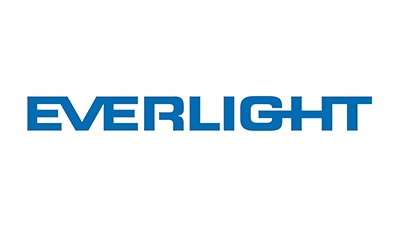 Singapore, 24 Sep 2021, ZEXPRWIRE, This article has been compiled to introduce the EverLight project and it's gameplay, benefits and structure.
Introduction
Users will be born in this virtual, parallel world as locals. Every single change in this world is because of them. They are changing the world while it changes them.
Except for the fearlessness of the brave, the wisdom, Players also need a little luck in this competitive game world.
With the endless of the world's annual rings and the development of civilization, the eternal light streams into the world, for the chosen, the direction to move forward is clear and firm.
NFT
One of the most important attributes of Character NFT: Computing Power. Computing Power is Character NFT's Energy value. The effect of any Character's behaviour is positively related to the Character's Computing Power. At the Creation of EverLight, Character's Computing Power is used for Mining.
Lucky Stone is a special NFT. Users can purchase Lucky Stone in EverLight to boost their lucky value. Lucky value means the bonus by chance value for the user.
Mining
After the Character NFT being created (mint), the user can get realized by selling the Character NFT, dismantling and upgrading pieces of equipment, etc. At the same time, another option for the character is mining in the EverLight World, gaining higher profit by Character NFT.
The profit from minting by character is positively associated with the Computing Power – Higher Computing Power makes more profits. The amount of Computing Power comes from what equipment the character wears, therefore it is a wise choice that the character mints with more advanced equipment.
Civilization
The Civilization of EverLight has iterated and developed Incrementally since the beginning of Creation. The Development is not set and controlled by the EverLight Creation, but every single "you" and "me"- it is formed by every EverLight warrior, they think, make decisions, take action together and influenced each other, each warrior will not only contribute to the EverLight World but also be engulfed by the torrent of EverLight's history, just like the great civilization of human.
Roadmap
September: Start the Creation of the EverLight, Open the trading system
Early October: Release EverLight World Economic System, activate Economic System Farming
Mid-October: Release EverLight World Map System, activate the Mine Map System Farming
Late October: Release EverLight World Ranking and PVP System, activate the Honor System 
November: Release EverLight Governance System, open the Community Governance
Furture:The EverLight world is controlled by you and the future in your hands
Find out the latest news from EverLight social networks:
Website | Discord | Twitter | Telegram | Facebook | Reddit
The post VLINK FOUNDATION LTD announced EverLight. A game world, which is fully autonomous, with infinite possibilities. appeared first on Zex PR Wire.