Jeff Bezos is stepping down as CEO of Amazon, making way for his successor. Andy Jassy could take the online mail order company even further. 
Andy Jassy is about to become CEO of one of the most powerful companies in the world: Amazon .
Jeff Bezos built Amazon from the ground up, but he always knew he couldn't stay at the top of his company forever, and he just announced in a letter to his employees that he would step down as CEO later this year focus on other activities and that will happen in the third quarter of this year (2021).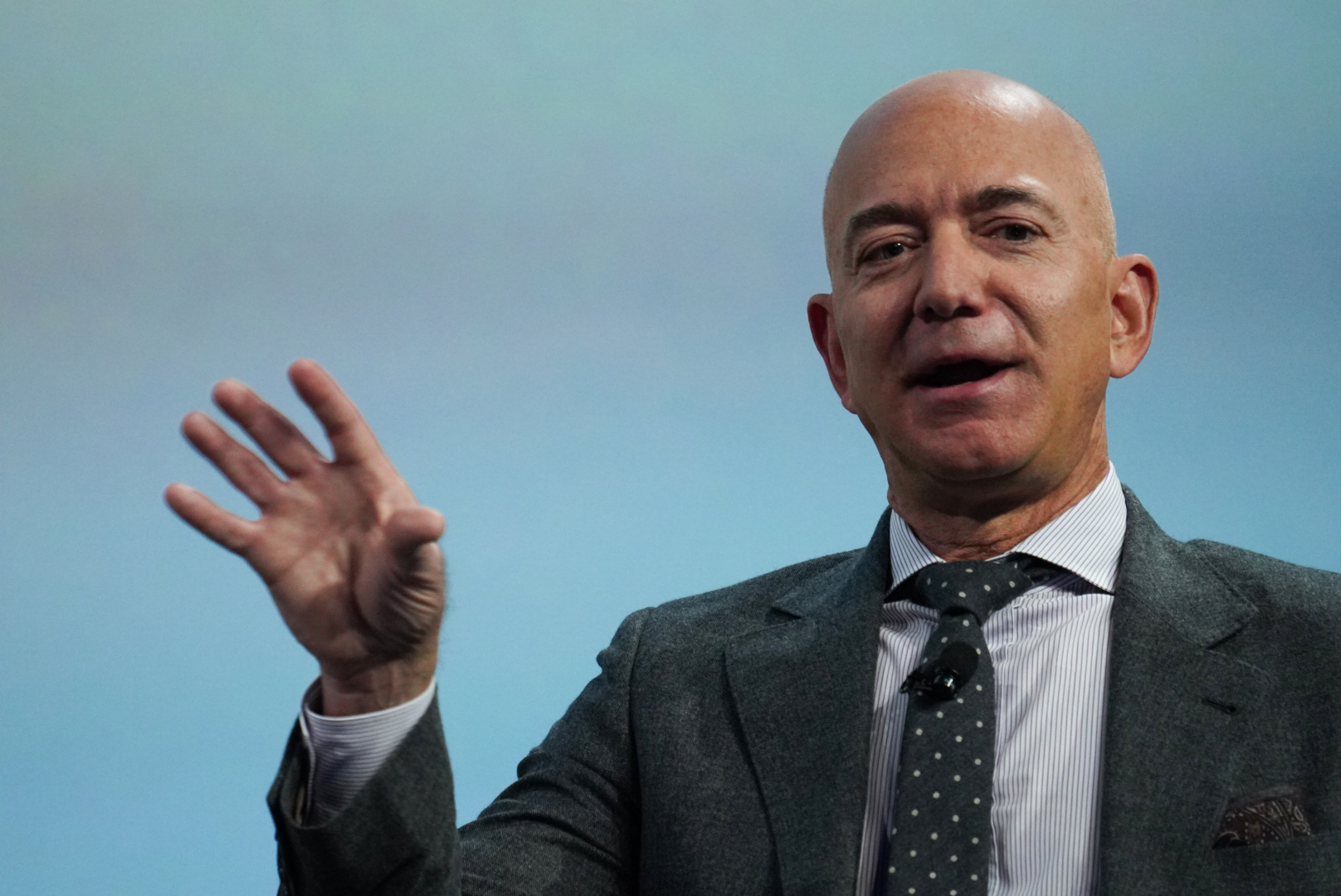 "Amazon is what it is because it was invented," Bezos wrote in a statement. "We do crazy things together and then do them normal. We pioneered customer reviews, 1-click orders, personalized recommendations, incredibly fast Prime shipping, Just Walk Out Shopping, Climate Pledge, Kindle, Alexa, Marketplace, Cloud Computing -Infrastructure, Career Choice, and more, "said Jeff Bezos, Amazon Founder and CEO. "If done right, a few years after an amazing invention, the new is normal. People yawn. That yawn is the highest compliment an inventor can get. When you look at our financial results, you really see the long-term , cumulative results of the invention. (Also Read: 16 good romantic movies to watch on Netflix, Amazon Prime, and HBO Go)
Andy Jassy is considered by analysts to be the right choice
As soon as Jeff Bezos steps down as CEO, Andy Jassy, ​​the current CEO of Amazon Web Services (AWS), will take his place as CEO. Many experts think that Jassy is certainly the right person to lead the company into a new era, to keep growing and innovating.
Who is Andy Jassy?
You've probably never heard of him before Jeff Bezos selected him to be the heir to the throne, but he's had a lot of experience and already had a great career at Amazon. There are a few facts that confirm him as the best candidate.
1. Studied at Harvard
Before becoming CEO of Amazon Web Services , Jassy completed an MBA from Harvard Business School , worked for several companies before and after graduation, and finally joined Jeff Bezos' company in 1997, making him one of the "oldest" executives owned by the company.
2. He is one of Jeff Bezos' advisors
Jassy was initially a technical assistant to Jeff Bezos and was reportedly a key figure in helping Amazon grow beyond book sales. In his letter, Jeff wrote that Jassy "will make a great leader and has my full confidence".
3. The lost contract
Jassy was part of one of Amazon's biggest challenges. The company lost a $ 10 million contract with Microsoft because Donald Trump used his influence to sway the deal, according to GadgetsNow.
4. The boss of the cloud
Amazon Web Services is a leader in cloud computing, contributing 67% to company-wide operating income in the past quarter. AWS has already managed to overtake Microsoft and Google, and that's in large part due to Jessy's innovative ideas. In an interview with IANS, Jassy said, "The Covid-19 pandemic has accelerated cloud adoption by several years and the rate of growth at AWS continues to accelerate at a phenomenal pace."
5. Innovation and Inventions
This is something that Jassy and Bezos have in common, they both firmly believe that to keep growing you have to constantly innovate and reinvent yourself even when things seem to be going well, that's what helped Amazon to remain one of the most successful companies.
6. The highest paid executive on Amazon
Future billionaire Jeff Bezos may be one of the richest men in the world, but Jassy is one of the highest paid employees on Amazon. He reportedly earns a base salary of $ 175,000 and owns $ 30 million worth of shares in the company.
7. You tried to "steal" it from Amazon
Both Microsoft and Uber approached Jassy to seek him out as CEO, but he ultimately decided to stay with Amazon.
8. The world of sport
In addition to being Jeff Bezos' successor, Jassy is one of the owners of the Seattle National Hockey League franchise.
Worth Reading :